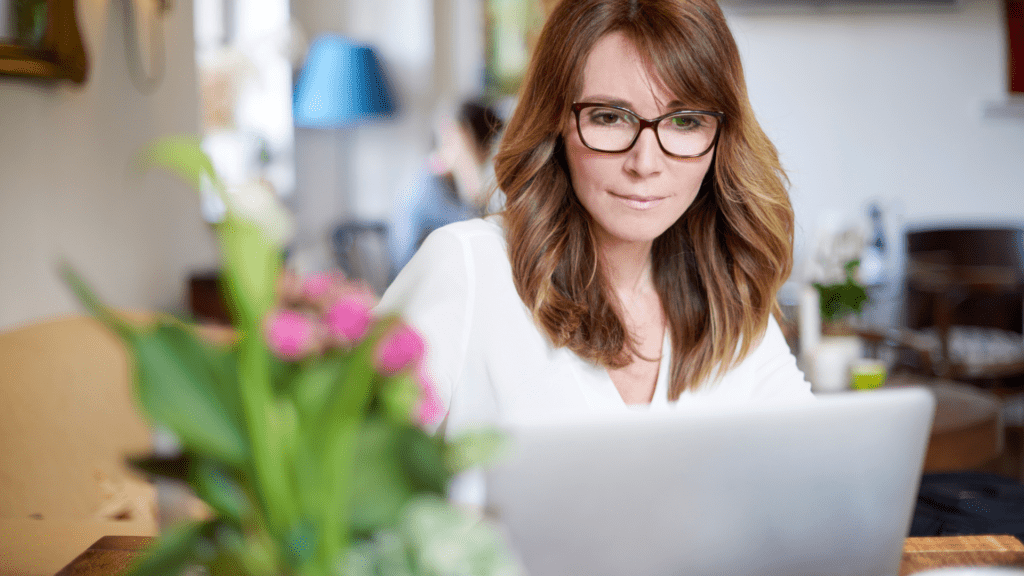 Recently I was interviewed by Kent Gustavson, PhD and Randy Baker for their "Thought Leader" podcast. It was a great 30-minute conversation covering everything from energy and organization to success and overwhelm.
One of the things Kent and Randy remarked on was my calm demeanor that still had an energy to it. They used the word "chill" – and, while I'm not sure that's exactly the right adjective – I replaced their "chill" with the word "calm" and shared that calm can have energy in it.
Are you with me?
I consider myself to be a high-energy person. But when I started my business working in the chaotic environment of a cluttered home, I recognized that I needed to bring my energy to my clients in a manner that was not overwhelming or frenetic, or stressful. Why? Because they were already experiencing overwhelm and stress – and did they really need more of that? No.
They needed me to be intentional and purposeful – so they, in turn, could bring that back to their business.
And, while I don't feel like I'm a person who talks about living a life with purpose or building a business with intentionality, I want these things for you.
Where does intentionality come from?
Intentionality comes from the harnessing of your energy. It's something I've learned to do as a means to bring calm and steadfastness to my clients.
But when you are moving from thing to thing, task to task, meeting to meeting, you are not calm. You are not making decisions with a sense of purpose. You are not taking action with reason. You are in reactive mode.
And reactive is most often not intentional.
In his book, "Get Intentional," Aniisu K Verghese Ph.D., says:
"Get Intentional is our ability to be grounded, stay the course, and be honest and centered. It is about overcoming the hurdles that come along the way. It is also about knowing the pitfalls of life, learning to avoid them, and getting up and moving ahead when failing or falling.
Be true to yourself and find joy in what you want to do. It is the inner strength that comes from our internal compass which directs us in a way we get things right."
Yes! That is what being intentional is all about – both personally and professionally.
And it's a necessity when running your business.
How can you bring intentionality back into focus?
We are all going to experience times when we feel like we are flitting from one task to the next or just going through the motions – and this is when we are lacking intentionality.
So how do we bring it back?
As 2021 wraps up, it is my hope you'll take a few moments to reflect on intentionality and your business. Take a look at where you find yourself making intentional decisions and where you might need to bring it back into focus – because when you are intentional, you will find that progress and success comes more easily – and, that's genuinely what I want for all of you.
P.S. Additionally, I invite you to attend the 2022 Strategy Symposium. Taking place January 18 – 21, 2022, this is an ideal way to reconnect with your vision, network with like-minded CEOs and entrepreneurs, and create and begin implementation on a purposeful strategy (plus much more) that will help you achieve your goals next year.
Please comment below. I would love to hear from you.
-Nettie