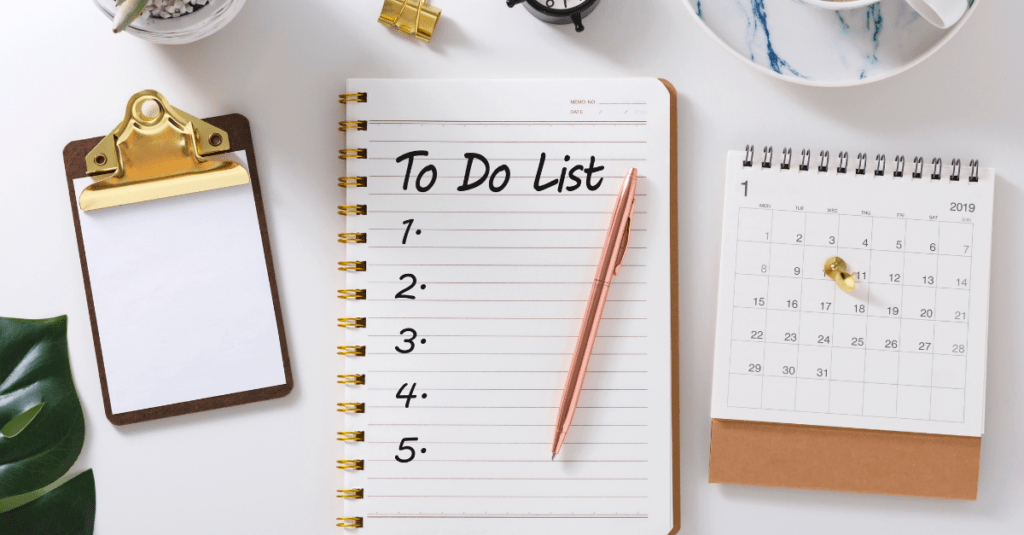 Did you not just love Casey Moore's interview on Tuesday about productivity? Her 12 factors about productivity are SPOT ON! And I so appreciated her reminder to practice mindfulness when it comes to boosting your productivity.
It got me thinking.
Last week, the first of the basics in our productivity series was time management.
And yes, everyone needs time management skills. It's what gives you balance and keeps your life from being skewed and a little chaotic.
But closely related to the ability to manage your time is…the ability to prioritize.
In  "What Businesses Need to Know Right Now" (Volume 1), I interviewed  Scot MacTaggart of Pitchwerks, and he said, "One of the most important secret weapons to be aware of right now is the ability to prioritize – and that's FREE."
A FREE, SECRET WEAPON sounds good to me – how about you?
Unfortunately, when you have your own business, prioritization can be challenging – because it ALL seems important. (Does that sound familiar?)
But this week, I want you to take that to-do list, the never-ending one…and I want you to prioritize what's on it.
"Nettie…help me out! Give me a few tips to help me with prioritization!"
I GOT YOU!
· Create your to-do list. Yes, one big, giant to-do list. A list that has it all. And then break it down into daily, weekly, monthly, quarterly, and yearly goals.
· Now find the urgent tasks – and separate them from the important ones. Urgent tasks are those that need to get done in order to move forward, avoid missing deadlines, or prevent your business from experiencing negative consequences. Urgent tasks come first.
· Then, take your important tasks and look at what value they have for you or your business. High-value tasks move to the top of the list.
· If all of your important tasks seem relatively equal in importance, figure out how much effort and attention each of them requires – and start with the one that requires the most. (Knocking off these high effort tasks can be a real motivator!)
· Remain flexible. We all know that change happens – and sometimes, it's out of our control. So, if you experience some changes – know that your priorities may shift – and it's okay. Readjust your focus and get back to it!
All right, who's ready to make prioritization a focal point this week? Send me a before and after screenshot of your to-do list, and let me see how you handled prioritizing everything!
Please comment below. I would love to hear from you.