What is Professional Organizing?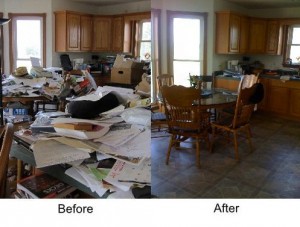 Professional organizing is a service that helps individuals gain control over their homes and/or offices, so they function efficiently, by creating systems & solutions tailored to the way they work and think.
How long does it take to get organized?
There are many variables to each organizing project that will determine how long the process takes. Here are a few of them:
• How large is the project?
• How much actual "stuff" is involved?
• Are you working with one organizer or two?
• Do you have time to work on the project between organizing appointments?
• How quickly can you make decisions?
• What is your energy level?
I've tried to get organized in the past but it didn't stick. Why is working with a professional different?
A professional organizer will help you set goals and set up systems for getting and staying organized. If you haven't been successful in the past, perhaps the system you tried does not fit the way you live and think. We will work with you to find solutions that fit your life.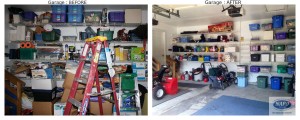 Is professional organizing worth the money?
You will find professional organizing worth the money and it may even save you money if:
• You have to re-purchase items you already own because you can't find them
• You routinely pay late fees or are paying for one or more storage units
•You can't find your valuables (jewelry, checks, stock certificates, etc)
• You are experiencing family conflict due to clutter
• You are embarrassed to have anyone over
• You feel stressed all the time due to not being able to find things & running late.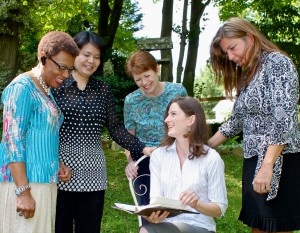 How do I get started?
Schedule an Initial Consultation here. This is a 3 hour appointment with two organizers for $175.00. We will talk with you for about an
hour to find out what you want to accomplish, where your challenges lie and set goals for your project. The remainder of the appointment is spent getting started on your project.
How should I prepare for my Initial Consultation? I'm too embarrassed for you to see my space but too overwhelmed to know where to start.
We ask that you not change a thing before your initial consultation. It is important we see the challenges you are facing. There is no need to feel embarrassed. We welcome the chance to help you and won't be judging you. We follow a strict code of ethics and everything we talk about or see is completely confidential.