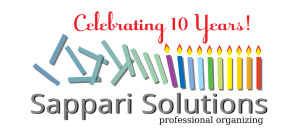 10 years ago, in February 2004, I made a decision to serve others through Sappari Solutions.  I had this idea that helping others find order in their lives would allow them the space to fully live.  It didn't hurt that I tended to make spreadsheets and organize my own 'stuff'.  These past 10 years have been an amazing journey.  I have found that not only has Sappari Solutions grown and changed but I have as well.  Thank you for being a part of this journey!
Over the next 10 months, in order to celebrate our 10 Year Anniversary, you will see a number of events, blog posts and contests that will expose you to our past, share our stories and create opportunities to share organizing with Sappari Solutions with YOU!  Be on the lookout for:
I hope you will share these activities and celebrate with Sappari.  It has always been my goal to help others through the gifts that I was given.  Sappari's mission statement and tag line continue to be just as true today as they were years ago when they were developed.  I am thrilled to see the company continue to grow and flourish serving the community.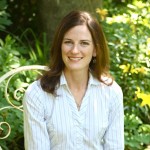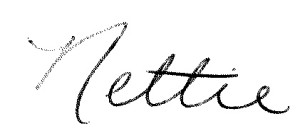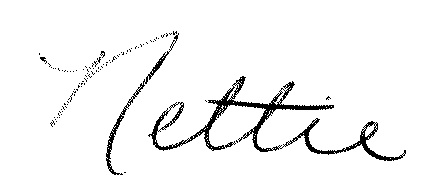 Our Mission:
To empower people to take control of their lives and live more purposefully by revealing what is essential, creating systems and helping our clients shed the excess that is holding them back.
Our Tagline:
Streamlining your life so you can LIVE!