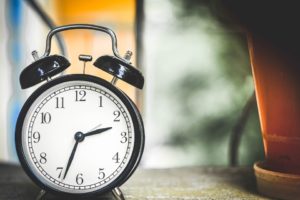 "This is much easier than doing it all at once. You don't have to be disappointed and you even get rewarded as you get things done!" – Evelyn age 8
Don't you just love the truth and honesty in children? This is the story of what preceded this comment. It is my birthday. In the days ahead of my big day my children asked what I wanted. My response was unexpected for my eight year old. She speaks a different love language than me.  My language is 'acts of service' and 'words of affirmation'.  My birthday requests were to have the house cleaned, for the kids not to bicker for the day and to enjoy time together. She looked at me dumbfounded. How would she ever wrap that?!? The children did take time and made beautiful, thoughtful gifts that I absolutely love. But the morning of my birthday arrived and they hadn't cleaned the house. I was ok with that. They had shown me love in their way and since I love them and appreciate their effort and thoughtfulness, all was well.
But, my husband, also doing his best to please me, wanted to give me the gift I requested. He proceeded to tell the children (11, 9, 8) to 'clean the house.' They, overwhelmed, gnashed their teeth, refused and went back to playing.  Parenting will be in another blog 🙂  He then asked them to do specific tasks but again they refused and left the area. At last, he wrote a list of all he wanted them to do. He asked them to each pick 1 task from the list and when it was complete they would work on a project together. They would take breaks from the project to do another task and return to the project. Eureka!
He found the magic formula.  A Routine! The tasks broken down into bite sized pieces with each assigned to one responsible person. Celebrations at the completion of each task and nothing so overwhelming to take more than a few minutes each.  
What was once overwhelming became.. dare  I say it??? Fun!
What is your weekly routine? What can you break down into bite sized chunks that you can definitely be successful with and celebrate when complete? Is it a large project for work? Are you taking online classes and working towards a degree? Are you improving a room in your house? Or is it something smaller like a list of daily chores?
A routine has another benefit. You know what to expect. The tasks are clear and you know when and how they are going to be completed. When it is not clear WHEN a task will be completed your brain will allow the 'getting it done' to fill up your thoughts all the time. As soon as you tell your brain, "I am cleaning the bathroom sink on Monday morning" then it will stop worrying about that task and move on.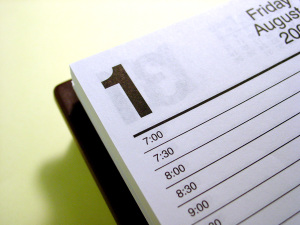 You probably have lots of unfinished, need to be completed tasks floating around in your mind right now. Can you sit down for 10 minutes and write them down? If they are recurring tasks, assign a set day of the week to complete them. Be clear. Break each task down into small bits that you can accomplish in 5-15 minute intervals.  Then be sure to step back and enjoy your work and celebrate. You are teaching your brain to desire this completed process and not fret over what is not yet complete.
Here is my morning routine.  Share yours in the comments below
Wake up and get out of bed

Take my medicine

Stretch

Run for 10 minutes

Meditate for 10 minutes

Read for 10 minutes

Review affirmations

Eat breakfast

Shower and dress