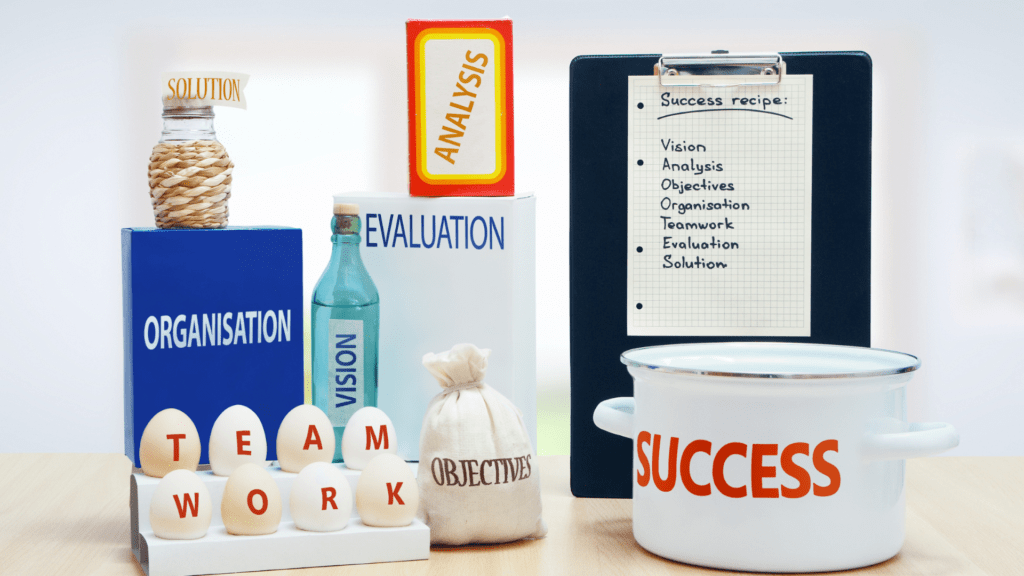 The other night I was making dinner for my family (You may have actually seen the recipe I was making as I shared it on Facebook because it's one of my faves – here it is if you want something delicious to make: Easy Vegan Italian Pasta Salad) – and it got me thinking about what recipe you need for success in business.
As with any recipe, before you put your own spin on it – you want to master the recipe you've been given. So, you probably follow it step by step – and you don't stray too far – because it's a good recipe.
For your business, I started thinking about the basic ingredients for success:
Knowledge of your target audience
A strategic plan
Systems and processes
Impeccable customer service
The ability to listen and learn
Continuous improvement
With those in place – because they cover such a wide range of things – your business is going to do quite well. And maybe you'd get that Michelin star that you're after! It's a solid recipe – and you're seeing results.
But you're probably not going to get three Michelin stars. (And I know – because so many of you are like me – that you want three stars!)
Because your recipe needs your personal touch!
It needs something that's going to make it stand out in a crowd.
And for everyone – the recipe is going to be a little bit different.
After all, we don't all have the same palette.
And we all have different cravings.
But this is where you start to put your spin on the recipe.
You might:
Build a team to support you
Reach out to experts who can assist you or offer advice
Set new goals to move you forward
Create new marketing strategies
Work on your mindset
Pivot or shift your business in a way that works for you and your clients
Overcome fears and take a risk
Implement some automation
The additions you make to your recipe all depend on you and where you're at – and where you want to go.
And isn't it comforting to know that the possibilities are practically endless with your business – because you have mastered the basic recipe?
But let's be honest, too often we try to put the spin on the recipe before we've got the original down pat – and that's what gets a business into trouble.
No matter where you are with your recipe – you always need to have the basics mastered (and occasionally, you'll need a refresher) before you start putting your spin on it.
I'm here to support you with your recipe – think of me as your Sous Chef! And no matter where you are in the process – from mastering the basics to putting your spin on it – I'm here to help you get your first Michelin star, your second Michelin star, and your third Michelin star.
Please comment below. I would love to hear from you.