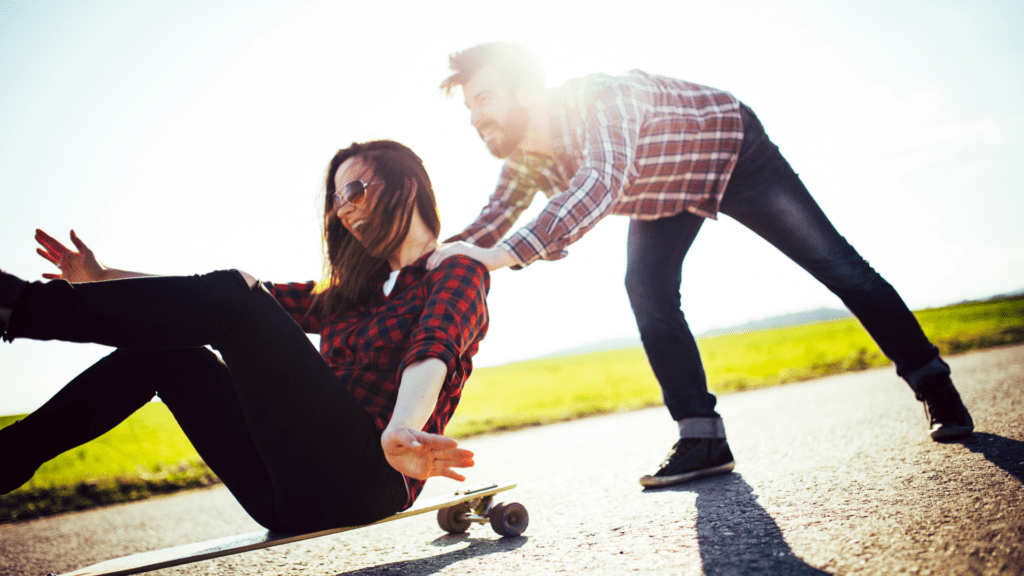 I have a question for you today: When was the last time you had fun?
I'm not talking about hours of non-stop laughs at a comedy club or a night with popcorn and a good rom-com – although it could be those things.
But when was the last time you moved your body with a nice walk?
Or spent the afternoon playing soccer with your children?
Or enjoyed a day out with your significant other doing something you both love?
Because taking time for yourself – and for your family and friends – is FUN!
You NEED to pause your brain.
You NEED to pause social media.
You NEED to pause the daily grind.
It is truly a need…not just a want.
And today…yes, TODAY…I challenge you to have fun!
Now it's a Saturday – and that means I want you to go all in! I'm not talking about 5 minutes of fun. Not even 15 minutes of fun. I want you to go and have at least 30 minutes of fun – doing something that makes you happy.
· Reading a good book
· Eating a nice meal
· Spending time outdoors
· Taking a yoga class
· Listening to your favorite music really loud
Whatever it may be – just do it! (Yes, you can use this as an excuse to not clean the house or any other chores that are on your list!)
And then I want you to continue to have 30 minutes of fun EVERY DAY this week.
That might mean taking 30 minutes off in the middle of your day or stopping work 30 minutes early – but make a commitment to me…NO! Scratch that! MAKE A COMMITMENT TO YOURSELF that you're going to have fun!
Because it's genuinely going to make you and your business better. You're going to see improved productivity and better results. You're going to find you're more focused and that your mindset is where you want it…because fun is essential.
Please comment below. I would love to hear from you.