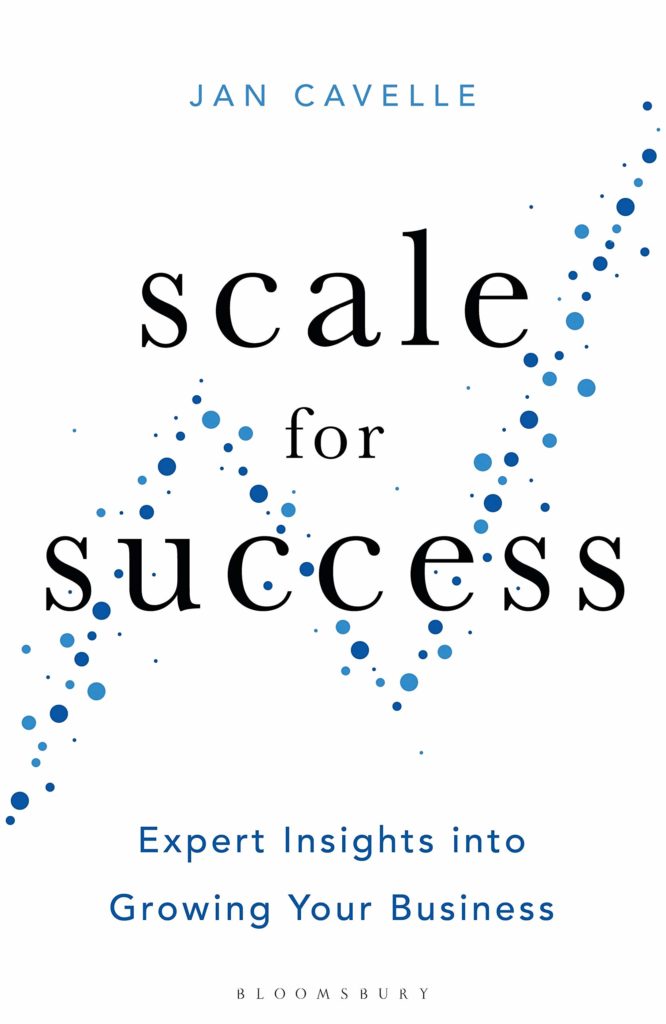 Didn't you love Tuesday's interview with Jan Cavelle? She's such an advocate for entrepreneurs, and as an entrepreneur herself, she knows exactly what so many of us face as we strive to grow and scale our business.
In fact, Jan has poured her heart and soul into helping entrepreneurs scale their business – and with that in mind, she has written a book called "Scale for Success: Expert Insights Into Growing Your Business."
And YES, it's on my bookshelf!
Amazon says:
All it takes to start a business is a great idea and initial funding. But when it comes to growing and scaling a business – turning it into an enduring success – it becomes much more difficult to manage and sustain the various elements that are involved. You need to set out a clear plan, sustain funding, optimize marketing opportunities and develop an effective team. There are many opportunities to fail but, with Scale for Success, readers will gain valuable insights and practical advice from a global array of entrepreneurs and business leaders who have paved the way to their own versions of commercial success.
Scale for Success features 30 entrepreneurs and CEOs, including Dame Shellie Hunt, Jeremy Harbour, David Meerman Scott, and Paris Cutler. These inspiring figures share their stories of successful growth and scaling and, most importantly, the practical and adaptable advice and guidance that led to their businesses moving effectively on to the next stage of growth.
With insights from world-renowned figures in tech, real estate, marketing, and fashion, this book provides an eclectic array of original ideas and approaches that have been proven to be effective. Narrated and curated by writer and former entrepreneur Jan Cavelle, this book provides an engaging and enlightening pathway to scaling success.
This is another must-have resource as you work to take your business to the next level in a way that's not only successful but sustainable. You'll love how the experts in her book share the answers to so many questions that arise when it comes to scaling – and the "key takeaways" provide you with advice that hits the mark!
Be sure to check it out!
Please comment below. I would love to hear from you.