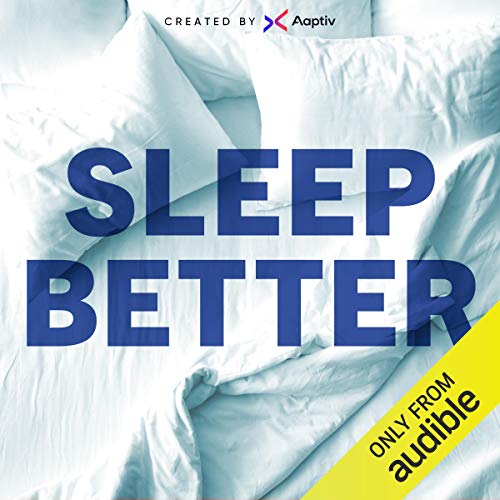 In today's edition of "What's On My Bookshelf," I'm sharing something that's found on my digital bookshelf – via my Audible account!
I'm a fan of audiobooks and podcasts because you can take them with you – on a walk, on a run, or as you take a few moments to enjoy the sunshine. How about you? Are you a fan of audiobooks and podcasts?
And yes, Audible has a great selection of books and podcasts – but they also have a wonderful array of meditations – and I love their sleep meditations.
I know some of you are saying, "I'm not a meditation-type, Nettie…" – but you really need to give it a try.
"Sleep Better" is my favorite sleep meditation – and it actually includes seven guided meditations (ranging from 10-29 minutes) that will walk you through breathing, releasing tension, visualization, and more.
I truly do sleep better when I take the time to listen to these at bedtime. And it's my go-to for when I awake too early in the morning. I can usually sleep 1-2 more hours with these meditations.
This week why not check out "Sleep Better" and see how it affects your sleep? I'd love to hear if you notice an improvement! (All you need to do is hit "Reply" to this email and drop me a line!)
Please comment below. I would love to hear from you.