What's the latest in the organizing industry?
Clearing a closet?  Moving? Important documents to get in order? Read on to learn what happened when over five hundred professional organizers descended upon Scottsdale, AZ in May 2014.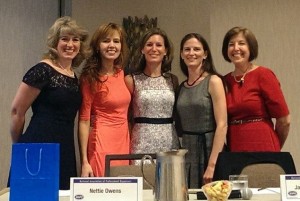 Annually, the National Association of Professional Organizers (NAPO) convenes to network, share ideas, learn new strategies and explore new products in organizing.  You may wonder how this relates to your specific needs as a homeowner, small business owner or corporation.  It should come as no surprise that education is paramount in the organizing industry and this one annual event spurs innovation for years to come.
Here are a few of the latest ideas and products I took away from NAPO Conference 2014.  The first three are packages you can use to organize on your own terms.  I love the 'out of the box' nature of these.  Check them out!

My Wardrobe Genie – This closet organizing and decluttering product by Susan Terkanian has all the tools you need to go from cluttered to clear in your closet.  For only $29.95 you just can't go wrong!  http://www.allsetsolutions.com/product/my-wardrobe-genie/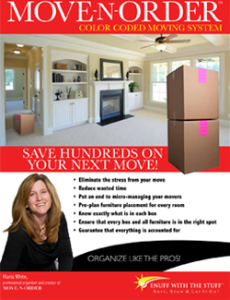 Move N Order – Save time, money and stress with Move-N-Order's kit to label and organize your boxes as you pack and prepare to move.  On move in day, you will know just where to put each box and moving in will be a snap.  Also included are expert packing tips, detailed directions and a staging video.  The cost is $74.99 for a two bedroom home kit and $84.99 for a four bedroom home kit. http://moveinorder.com/
LifeinCase – I receive questions about important documents all the time.  This product guides you in finding and organizing all of your important documents into one place.  It was designed by Mark Gibson and Diane Hoyle-Moran after the passing of Diane's father.  Everyone should have their documents in order for 'just in case.'  For only $34.99 you can check this item off your to-do list!  I especially love that there is a version specifically for military.  http://lifeincase.com/index.htm  For a 10% discount use the code SAPPARI when checking out.  If you are military the discount is 15%, use the code SAPPARIUSA.
There were also a few books that I will be adding to my 'to read' list: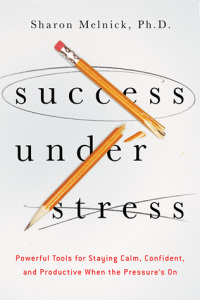 Success Under Stress by Sharon Melnick, Ph.D.
http://www.successunderstressbook.com/?  What entrepreneur or professional isn't stressed these days?  I am looking forward to digging into Ms. Melnick's book for tips to share (and use on myself!)
http://organizedassistant.com/  So, this one is not a 'book' but Janet Barclay has a great blog and I can't wait to dig deeper into it.  Ms. Barclay is a professional blogger with lots of great tips and information on organizing, blogging and more!
Although that wasn't ALL that came out of the NAPO National Conference in Arizona this May, the above items are a few of my favorite new ideas and thoughts to follow up on.  I know you will find them useful, too!