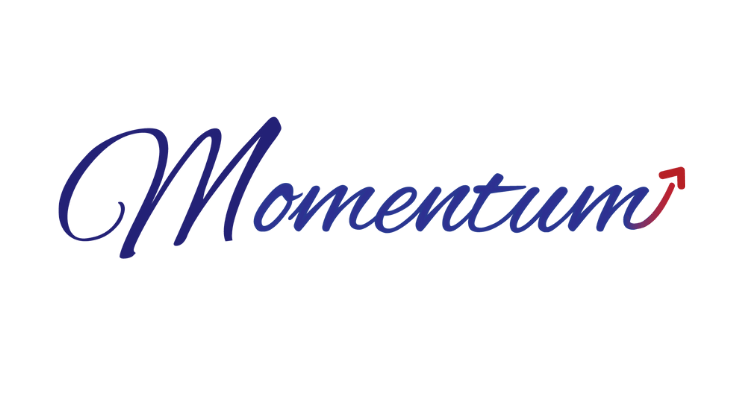 mo·​men·​tum | \ mō-ˈmen-təm , mə- \
plural momenta\ mō-​ˈmen-​tə , mə-​ \ or momentums
Definition of momentum
1: a property (see PROPERTY SENSE 1A) of a moving body that the body has by virtue of its mass (see MASS ENTRY 2 SENSE 1C) and motion and that is equal to the product of the body's mass and velocity
broadly : a property of a moving body that determines the length of time required to bring it to rest when under the action of a constant force or moment
2: strength or force gained by motion or by a series of events
The wagon gained momentum as it rolled down the hill.
This definition of "Momentum" comes directly from the Merriam-Webster Dictionary – and no one can argue with this definition – that's for sure!
And yes, when I started my business and brought "Momentum Activators" and "Momentum Live" to you, that definition was undoubtedly at the forefront of my mind.
But the word has come to mean more to me – and I hope it has to you, too.
Because Momentum shifts and changes.
· Depending on your business, where you're currently at, and what goals you've set.
· Depending on what's happening in your personal life – because you can't separate business and personal.
· Depending on the tribe that is currently surrounding you and supporting you.
And it's these shifts and changes that make Momentum so powerful – both the dictionary definition and the programs I've created.
At the last "Momentum Live," I asked the participants: "What does it mean to be a part of Momentum?"
To say the very least, the responses were fantastic – and here are just a few of them:
· Safe, supportive environment
· Pushed further
· Variety of outside views
· Big thinking and support
· Place to start
· Activator/accelerator of something already going on
· A place to be pushed gently
· Growth
· Think outside the box
Don't you love it? They're all so varied yet connected.
And one of my favorites was: What you need, as you need it – because YES – that's truly what my intentions are with Momentum Live and all of the programs that I bring to you.
Momentum Live will be back this October…once again bringing YOU what YOU need when YOU need it – no matter where you are in your business.
Who's coming?
Please comment below. I would love to hear from you.