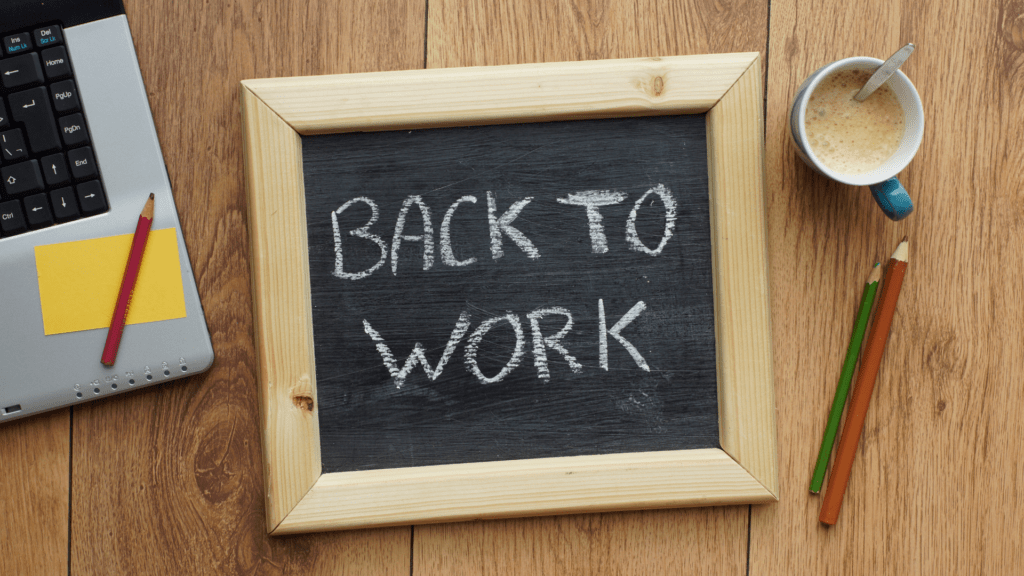 Caitlin Doemner of Sales Map was recently published in Forbes "How smart companies are preparing to reopen."
We build sales systems that include three things: process, technology and a person. We create a customized process, put our clients into our technological matching tracking system, and place them with one of our certified sales pros. In the end, they have an entire system that gets them consistently generating predictable cash flow for their business.
Without sales, you don't have a business.
What are smart companies are doing to prepare to reopen? Is it time to move forward?Yes, it's time to move forward. People are actively buying right now. There's a lot of money that's available right now. There's a lot of easy credit that you can apply for, theren are loans available and people are actively investing. We are seeing that they're investing in educational programs and a lot of technology. As we start reopening the doors, both literally and in our minds and hearts figuratively, as we start stepping back into society, what we're going to see is a really strong desire to not let this happen again.
What I would suggest is saying in your marketing how you can help create more safety, more security, more predictability. People are looking to have a firmer foundation. When there are boom years, its harvest time. We tend to extend ourselves. We leverage ourselves.s We buy a lot and put ourselves into Jeopardy because there's a lot of money to be made. We are now in a winter season. I don't want to say it's a recession or anything like that, because that has negative connotations. I think it's just a natural contraction. You need spring, but you also need winter.
Business winter is a time for you to dig into your own roots. Look at ways you can start prioritizing cash reserves and profit margins. This is an ideal time to pivot. You are able to completely reinvent yourself right now.
If you did everything offline, now is an opportunity to offer online. As I argue in the Forbes article, how we buy, how we consume, how we work, and how we produce are going to be permanently changed by what we are going through. We've gotten a taste for convenience that we are not going to want to let go. We will see people realize, "I don't have to live in a downtown area," and/or "I don't have to commute two hours to work." "I can work from anywhere." We will have a massive shift into online production and consumption. Think about the implications of that. It will be critical for understanding how business and life will play out moving forward.
There are many implications. It's not just in what you're saying. It's not just who you could sell to, but it's how your workforce wants to show up and do the work for you. I've seen opportunities for certain businesses. Businesses who thought they'd never go online suddenly have an online presence. And now an enormous market has just opened up to them. They can open up their storefront again, and they have this ability to generate revenue outside of their local area. People reached the client base locally and can now reach globally. We live in Pennsylvania and signed up for music lessons with Rogers School of Music in Minnesota. As the receptionist signed us up she had to consider the time difference, new zip codes, etc. These are challenges that are exciting to solve.
What does this mean in the sales world? How would these current events show up with making or closing a sale or growing a sales team? What's going to be new and different now?Right now, you need to put your listening ears on. Even if you have a sales team, get back into the thick of things and start getting on your own sales conversations. Don't enter a sales conversation with a pre-arranged agenda. Go back to the drawing board. I joke that everybody, except Charmin, is having to reinvent their business model. You need to go deep. But, go deep in your why.
What is your mission? Ask, what's really important to your values? Connect with that. Become anchored in you. What I think we're going to see is that the people who were mission focused are going to surge right now because they never lost momentum. They're committed to getting their mission out into the world, people who were just doing it because it was easy money, they shrank in March and April 2020. It will take them longer to rebuild momentum because of the picture that they generated. Always stay close to your mission.
What that translates to is listening to your tribe. Talk to real people: past clients or future prospects or your current clients. Listen to where they are and what they're looking for. Chances are that has changed. If you assume, "Everything's back up and I'm just gonna sell whatever I used to sell it the price tag I used to sell it for," you're going to be in for a shock. You'll see it in effect in your conversion rates.
People are going to be looking for safety, for security, for predictability. Business and life are not going to be, "Open the doors and people will flood back in." So little time has passed and the entire world has changed.
What's the missing piece?The biggest thing is whether you've done online outreach or not, now is a great time to do it. This is what we specialize in at our company and we are seeing it boom more than ever. People are on social media. Even if they weren't active before this they are now. This is a great place to engage with them and find prospects. We advocate a multiple channel approach. We focus on business to business (b2b) and business to consumer (b2c) is a little bit different.
Having real conversations with real human beings is always going to be your go to. Learn how to find your ideal clients online. Start a real conversation with genuine curiosity. And then be prepared to love and serve them. Sales is all about love and service. And if you show up, ready to love and serve people, you'll win 100% of the time.
There is an uptick in people being on, available and ready for a conversation. It's not true that you cannot do business in a crisis. People may be overwhelmed or not ready to buy, yet. But there are myths to confront. It's important to listen and look for opportunities to move forward.
3 Action Steps
Prepare for a business "winter" even during times of growth. Consider opportunities that are created when you are forced to stop doing things the way you have always done them.
Listen to your customers by getting back into the conversation. If you have a sales team, jump back into doing the sales yourself so you have an understanding of what is going on.
Get online and start the conversation with your prospects, they are there and ready to engage.

Find a time to connect with Caitlin to talk about the sales process in your business at https://www.linkedin.com/in/cscdoemner/ or SalesMap.me
I'd love to hear your thoughts.