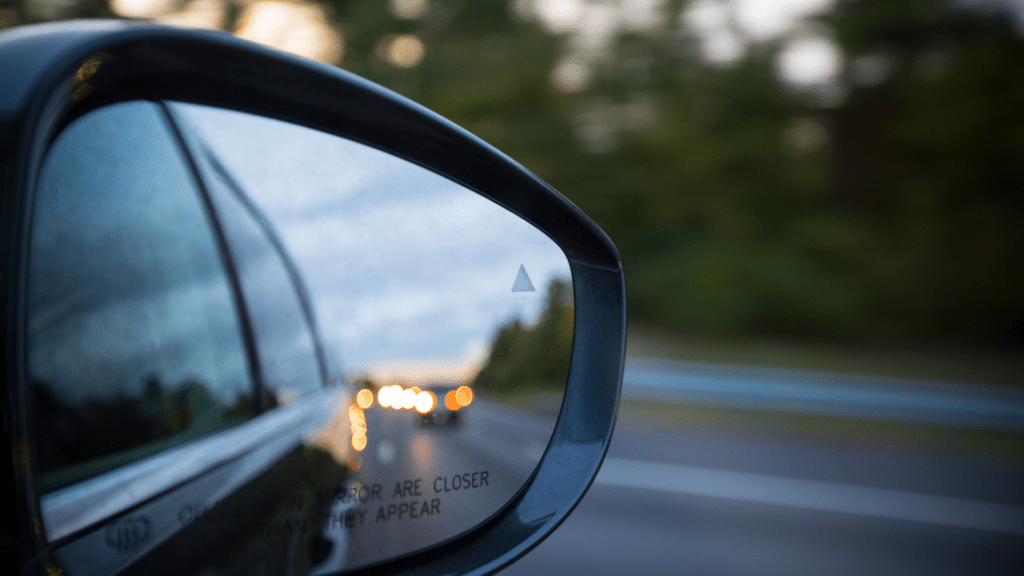 Keith Daw places his focus and energy on amplifying professionals, teams, and organizations in the area of leadership, sales, strategic customer care, and, perhaps most importantly, human communication. During these times, human communication may be the most important thing, as some are doing it well right now, and others are struggling. Keith has so much to share, but let's dive into what do businesses need to know right now about blind spots.
What are blind spots, and why do businesses need to start turning towards them?
When it comes to the idea of blind spots, there's a saying, "What you don't know can you kill you," and that's very applicable to business. There are lots of business owners of various sizes that know what they do well, and they do a lot of it. Yet sometimes, as a business goes along, things are just kind of "created" in the moment and it's a bit like creating an airplane in the air. While it may be working at the moment, is it really working to its full potential? It's helpful to have a third party to look at what you're doing and bounce ideas around. Because there may be some gaps in there – some blind spots.
Whether it's with their people, their processes, or any of the metrics that a business may be measuring to achieve milestones and make adjustments, they may still experience blind spots. Perhaps you think your business is going well, but when a third-party reviews it and looks at all of your metrics, they may find that you're maybe at 80% – and you don't know what it takes to get to that 100%. What's it going to take to get that last 20%?
To have that outside perspective that can audit your blind spots and provide some validation on what you're doing well is a great benefit to a business. It could be the needed push to get your business to the 100% level – and that's why you need to turn towards them.
There may be some fear in having an outsider look at your business and provide you with an unbiased critique; after all, you've worked hard to create your business. But know that the benefits can be enormous and bring light to those blind spots that you've not seen or ignored.
How often should you get an outsider's perspective on your business?
There is no simple answer to this question. Let's take a look at a couple of professions. If you're a CPA, a third party might be evaluating numbers quarterly. And if you're a lawyer with your own firm, you may automatically be doing a review with each contract that's put into place. But when it comes to the areas of business that involve people and processes and things such as sales, leadership, etc. – usually what happens is that help is sought when there's a problem or when there's a hiccup. At this time, a third party would be an asset to see what needs to be tweaked in a business to avoid problems in the future. And this may be reactive in nature to the current situation a business is facing or proactive in looking to the future to avoid problems.
An outside perspective can help you answer:
Are there things that we've always done that we need to keep doing?
Are there things that we've always done that perhaps we need to adjust?
Do we need to do more of the same thing – but in a slightly different way than we did it before?
Are there things that we need to get better at and improve upon?
While the scheduling or timing of an outsider to come review your business may vary from business to business, the importance of it exists for every business.
What are some tools or resources that people can use to evaluate their business blind spots?
McDonnell Consulting Group has a complimentary benchmarking assessment that we share with business owners all the time. It's a tool that makes people pause and truly look at their business, probably in ways that they don't typically do. When they use this benchmark to assess their business, they may see that they're in the 66th percentile – which is not bad. They can then really think about the areas where they're perhaps focusing too much or too little of their time.
For example, I worked with a company that was growing extremely quickly. So quickly, in fact, that they had put people into leadership roles within the company that they may not have been prepared for. There was a lack of resources and personal and professional development for these leaders due to the fast growth of their business.
But then the company paused, and the owner said, "I don't know from a personal and professional development standpoint who's really slated to be an awesome leader." The owner wanted to know what to give them to be able to execute and succeed.
We used an assessment that focuses on competencies and aptitudes in leadership. And we evaluated the entire company.
Why the entire company? Why not just the leaders? The owner believed it would be good to know the competencies and aptitudes for everyone in his company for many reasons. The assessment helped to answer:
What, if anything, do I need to do differently or better to provide resources for my leaders?
Who are the people that I should have my eye on for future leadership roles when the need arises, and will they be ready for it?
What am I doing to make certain that people are in the right roles and that I have them on the right path to success?
The owner explained to the company the challenges that they were facing from a leadership standpoint. He addressed the importance of fixing them now rather than waiting, so that the struggles would not continue or grow worse – costing the company employees or clients.
Being proactive when looking for blind spots in your business may be one of the most beneficial things you can do for your business. Think of it like having a regular checkup with your doctor. You shouldn't just go to the doctor when you're sick. You should have those regular checkups to avoid serious health problems in the future. Getting an outside perspective on your business is a bit like preventative medicine.
3 Action Steps
Contact a third party or take Keith's business assessment and see where your blind spots are.
Correct those blind spots so that you can take your business to the next level.
Schedule third party assessments of your business regularly to avoid problems in the future.
Connect with Keith at https://www.linkedin.com/in/keithdaw/ if you're interested in receiving his benchmark assessment for your business.