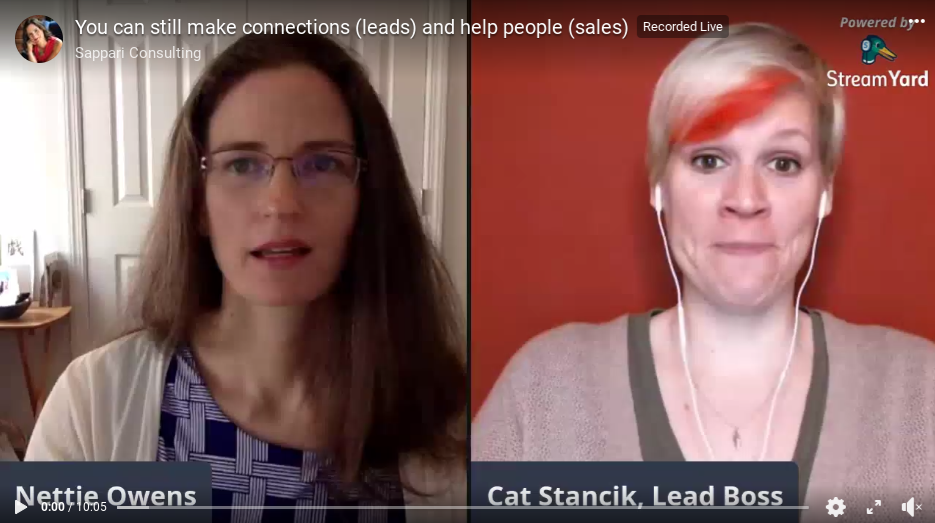 Have you ever wished that you had more qualified leads at your fingertips? Or wondered why you are attracting tire-kickers rather than ready-to-buy prospects who value your expertise?
Cat Stancik from Action Incubator is known as the Lead Boss. Cat helps her clients to fill their pipeline with qualified, ready to buy leads in an hour (or less) per day so that they consistently sell out their high-ticket programs and services. I invited Cat to join me for a conversation about how you can generate more qualified leads in your business.
Cat shared some really great advice for how to generate more leads and bring in more revenue for your business. Some of the things we discussed include:
Why you are probably still be "one funnel away" despite creating multiple funnels already
The thing you may not have realized about all those fancy funnels
Are people still buying high ticket offers in the current environment?
If they are buying, is it ethical to be selling high ticket offers right now?
Find out more in our 10-minute conversation right here.
You can find the entire series of interviews on YouTube in this playlist. There are some amazing resources! Each interview is less than 15 minutes long so it is easy to fit them into your day.
Please comment below. I really want to hear from you.