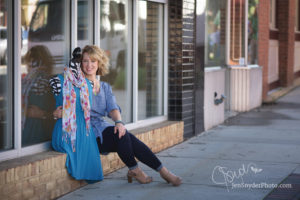 Wendy Wright of
"The Wright Fit"
is a Style Consultant with an eye for true beauty in all of it's forms.
Wendy Wright, What do you do?
I teach women who aren't that into fashion, but who understand the importance of looking their best, how to affordably find their most flattering and authentic style, all while staying right here in Harford County.  I help them see their style potential with a fresh pair of eyes. I'm a certified Personal Stylist and my business is
The Wright Fit
.  TWF offers style services such as: Coffee Consults, How To Create Your Capsule Wardrobe Workshops, Close-Edits and local Personal Shopping with a laid back and fun vibe.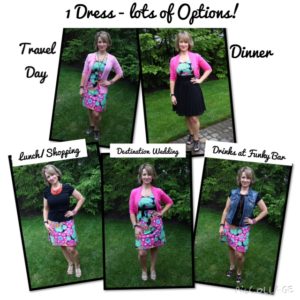 How did you get into this profession?
I have many of my own body silhouette and style challenges. I've learned first hand, how powerful a few simple style (and attitude) tweaks can be. Years ago I purchased a pair of dark-wash, boot-cut jeans. When I wore them I got compliments and people asked if I had lost weight. I hadn't lost an ounce, yet I immediately felt more confident. I was hooked and wanted to share the wealth! I got certified through The Body Beautiful Institute (now
Style Core
) and formed
The Wright Fit
, to include Personal Styling along with Personal Training.
How does being organized help you in your work?
Like my weight, I will always have to manage being organized. I'm organized in some areas and not so much in others (just ask my husband). But in my business of Personal Styling and Personal Training, clients depend on me to be punctual, efficient and detail oriented. Without organizational skills, I could not be those things and I would deservedly lose clients.
What do you do to help your clients take control of their life?
When you make an effort to look your best, you feel more pride in the things you do, and that has a positive effect on your life in general. A recent closet- edit client said to me, "If I am confident, I am competent and I can do my job." I love that statement. It makes so much sense. We have the power to take control of our lives, though sometimes we need a personal cheerleader to get us started. I'm a cheerleader for my clients.
And we all know how an out-of -control closet can mentally weigh us down.  So I teach women how to edit their wardrobes and closets. Having a wardrobe, be it extensive or minimal, that fits, is flattering and that you love, removes a great deal of stress from life!
Sappari Solutions is founded on 7 core values, which one speaks to you?
It's difficult to pick just one, but I'm going to go with communication.  I believe how we communicate with others and with ourselves (in our thought processes), is extremely important in not just getting through life, but thriving through life.
Also, we communicate a lot, simply in how we present ourselves to the world. Is your current style communicating on your behalf? Hhhmmm, important things to ponder. Actually, I have a
short blog
about this on my website. Feel free to take a look.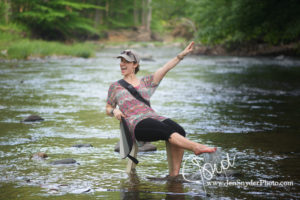 How should people contact you? 
Wendy Wright