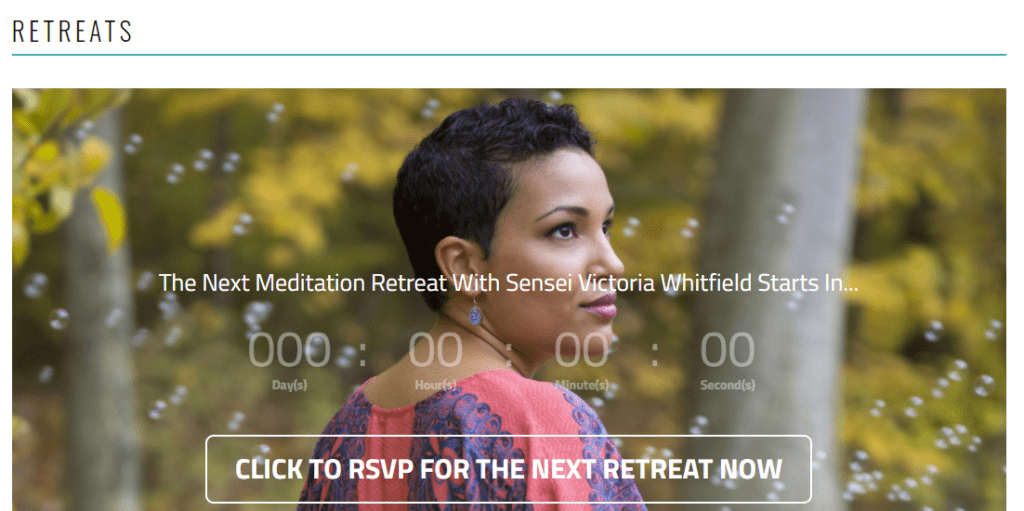 If you've been to Momentum Live, you've had the pleasure of meeting the wildly wonderful Sensei Victoria Whitfield.
And if you haven't been to Momentum Live…today's the day to meet this incredible woman – because she (along with Brian Rassi of Enstigate) – will be one of the co-hosts for the upcoming Momentum Live: The CEO Experience taking place in Havre de Grace.
What I love about Sensei Victoria is that she's there to make sure we, as business owners, are always looking after our physical and mental health. She wants us to be successful, and we are most successful when our physical, mental, and emotional well-being are aligned. And, as you know, all too often, we let those things slide as we work to attain our goals. Not only that, we stop listening to ourselves, our natural intuition.
But we can't do that.
Taking care of those needs is imperative – as is tapping and using our inner compass.
If you find that you need to bring your focus back to you so that your business can grow – then you've got to see what she has planned for retreats! She's offering 2-day and 3-day retreats (either in-person or via ZOOM) that will have you bringing your mindset and vision to where it needs to be.
Trust me…while it may feel strange to focus on yourself and your well-being to grow your business – I promise that with this attention to your mindset and vision – you become unstoppable! And who doesn't want to bring that to their business?
Please comment below. I would love to hear from you.