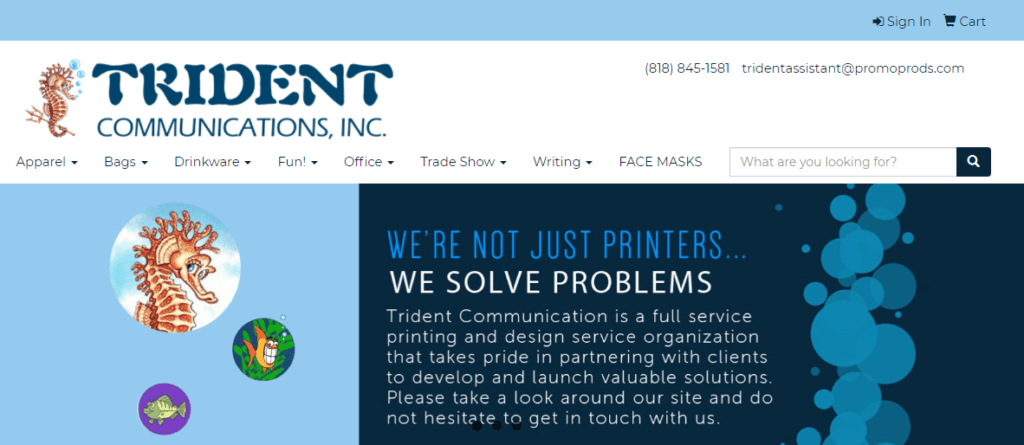 We've talked a lot about communication in the last few weeks. Susan Rose shared her thoughts on the power of email marketing in Tuesday's interview. And last week, Sean Sutherland shared how Kapowza has been sending out newsletters and reminded us that we shouldn't forget about using snail mail – especially if we are looking to send clients or prospective clients some promotional items.
I couldn't help but think about all of the ways that we can stay in touch with our clients – and how fun it is to occasionally go to your mailbox and find something other than junk mail or bills.
With that in mind, I want to introduce you to Trident Communications. If you're thinking of getting some items with your logo – then reach out to Betsy Hall and the team at Trident Communications.
Trident Communications has everything from pens to shirts to glassware to trade show items – and so much more. If you dream it, the team at Trident can probably make it happen!
If you need branded materials to send out to clients (because they'll be so happy to receive something other than a bill in their box) or for your next event, let Trident Communications help you.
Please comment below. I would love to hear from you.