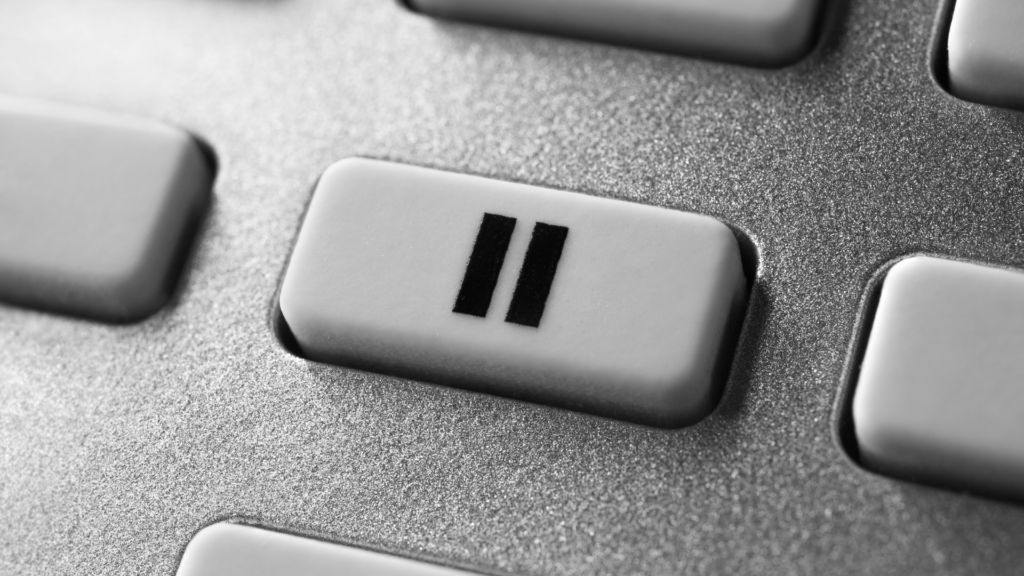 Have you ever thought about what would happen if we could hit a really big "pause" button and stop the frenetic pace across the globe?
Impossible, right?
But then it happened.
Other than a small fraction of pandemic specialists, I imagine few of us could have ever fathomed the reality of March 2020. While for some in the health industry and those producing PPE, the pace increased, the majority of us were left stunned and asking, "What do we do next?"
And during that time pause, many took the time to reflect and think and make decisions – both big and small.

The Great Resignation has been a reflection of that global pause – both for businesses and their employees.
Businesses and employees found themselves asking:
Is this the work I want to do?
Is this how I want to do that work?
Do I have the resources to continue at this pace?
Do I have to?
And, while the press has focused on employees and how they want to work as they discuss the Great Resignation, I have seen just as many business owners and CEOs regrouping on how they deliver their services.
Many businesses continue to make the climb back up to the employment levels of February 2020 – and it has not been easy for some.
The way we work has been permanently changed – but I am thankful for this shift.

On the one hand, as we explored in the Johns Hopkins University and the University of Pennsylvania Panel on "Women & Work: COVID's Impact and The Return to the Office," the impact of this full stop was felt sharply by women. 800,000 women left the workforce during the pandemic.
On the other hand, we have the opportunity to create a work environment now that better aligns with the needs of women and other diverse populations. And, while the opportunity was always there to do this, employees are now demanding that it happen.
Judy Kane shared in her interview that you will experience a mindset block if you are not "aligned with your business – of having your subconscious believe in your purpose." Is that what businesses who are experiencing the Great Resignation are suffering from? A mindset block? I think that's a significant part of it.
Employees and business leaders are asking for this alignment. Now is the time to think about where you can realign with your business, believe in what you are doing, and create a business that supports this purpose. As employees ask these questions, business leaders, too, should ask how to do business that serves a higher purpose.
These ideas have to do with questioning the status quo and the identity you bring to your work. This questioning and identity are showing up in politics as well. And then it's crossing back over into the workforce and work environment. As we show up in networking, in our marketing, and on social media, we can talk about our beliefs and the "why" of our business. You will find that your customers and your employees are looking for alignment with this "why" as it pertains to how you serve them.
Bottom line: The Great Resignation has shown that it's time to question how we do business, how we align with our business, how we serve our customers and our employees – how we show up to the world. The pandemic pause has given us the opportunity to do this difficult but necessary work.
So tell me, how are you showing up now – compared to February 2020?
Please comment below. I would love to hear from you.
-Nettie