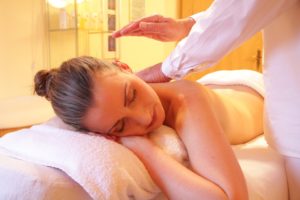 Well, here we are at the beginning of a fresh new year.  If you're like me, you are looking ahead and thinking about all that you want to accomplish this year in different areas of your life. Are there images in your mind of things that you want, or want to change? Do you see a vacation or a freshly painted home? Perhaps you see yourself spending time with family and friends, entertaining on a lovely patio or in a beautiful room, decorated to your taste. These images are visions of things that you desire, but there is another word for them: goals.
Goals…vacation, freshly painted house, spending time with family & friends
Goals are the end to which you point your efforts. For some people or some projects, achieving a goal is just a matter of picking up the phone and calling the right people to get the job done. Most of the time, achieving a dream takes place over time with a series of steps. These steps are the tasks and milestones that lead to the finished goal.
Later in the month we will do an exercise in goal-setting and plan a small project, but today let's just get familiar with what means we need to use to achieve the end, the dream.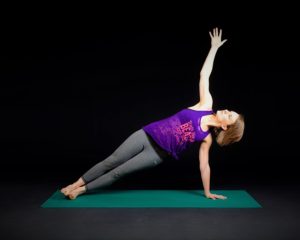 I'll illustrate with an example.
Let's say your dream is a new front porch. You have the image in your mind. You can see the house, the new porch, and yourself sitting on the porch enjoying a cool drink with a friend. This is the image that is going to drive the project. This is the goal.
Deadlines & Milestones
You now need to set a deadline and break the job down into milestones, or sub-goals, that will be the markers that you need so that you know you are making progress.  Each of these milestones has a deadline. Getting the permits, locating and purchasing the materials that you need, having them delivered, putting down the piers and joists, etc. These steps are milestones along the way to the goal.
Milestones Then Tasks
Each of the milestones is broken down into tasks. For instance, to get the permit you must call the county or city to find out what paperwork you will need to provide. Then you should locate or prepare those items. You must make a trip to the county or city office that provides permitting, purchase the permit, and post it at the project site. This list of tasks is just an example. The point is that by accomplishing each of these tasks, you are making steady progress toward your goal. Your task list can be kept in an app, a notebook, a calendar, or on the back of a napkin (not recommended, but some people do it that way). The important thing is to work your way steadily down the list checking off each task as you accomplish it, keeping track of your progress, and noting important points. It's a good idea to assign a timeframe to your task list as well, a day, or maybe a week. When you are finished with the list, you will have arrived at a milestone! Great progress!
Goals should be measurable & achievable
The idea behind breaking goals down into specific, measurable and achievable tasks, is as old as humanity. Builders, writers, artists, musicians and sculptors all have to move from blueprints, outlines, or rough sketches to the finished work. You are in good company. So, it's the first week of January. Dream that dream, then get out that notebook.
---
You can achieve peace and calm 
It's time to get out from underneath the clutter. And it is not just physical clutter that is holding you back from living the life of your dreams but the clutter in your schedule and your mind. The focus for you right now needs to be on identifying the issues, finding their source, letting go of that stuff that is holding you back. You need to set goals and prioritize around what it is you are trying to achieve and why that is important to you.