Each story of organization is unique and yet through the services provided at Sappari a common thread weaves them together.  In some way, each person is looking for support, a belief in herself and her own capability, space to live, time to enjoy, love and joy.  Karen came to Sappari through the recommendation of a friend.  She first attended the monthly organizing classes that are offered, then participated in the Love Your Home Program and last fall joined the coaching program with me based on the Take Control System.   Most recently, as Karen has made more time and space in her life, she has launched her own Mary Kay business, is in school and is continuing to work on creating the organized space she desires.  She has moved into the Momentum Program provided for growth-oriented entrepreneurs.
I am thrilled to share Karen's own words with you today as she explains her experience in the coaching program.
"I'm enjoying the accountability and the encouragement I get from Nettie and from the group. It is also helpful to hear from people who suffer from the same challenges and thought processes.
When I started working Nettie I was basically paralyzed by feelings of overwhelming clutter and disorganization. I would focus on the "stuff" that needed to be organized rather than actual "work" that needed to be done to move my business forward. And the "stuff" never got done and neither did the "work".
Now I make my "work" and homework the priority and the clutter gets done when I have free time.
So…the clutter is still existing, but I'm getting work done consistently and my business is growing as a result. I am working on the clutter a little at a time, but I do not allow it to consume my calendar.
Nettie has helped me to change the way I think, create morning and evening routines to help make my days easier, and implement processes that happen regularly so I don't have to use energy to think about them.
I am seeing a large project as little steps and giving myself a break if it doesn't get done the way I originally planned.
I have HOPE! I never believed I would get my organizing problem manageable, and even though I'm not there now, I can see how I will be if I continue to do the work Nettie is directing me to do."
Thank you, Karen, for sharing your story.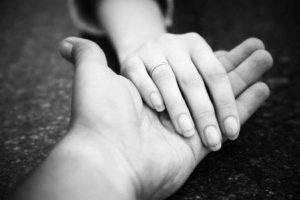 There are many ways to get started on your organizing project or to just 'check us out' to see if Sappari is what you are looking for.
Register for the Love Your Home Project (it's FREE!) and will plop you into a fun community of individuals also working to organize and streamline.  We periodically run classes and challenges here to help build your toolkit.
Attend a Monthly Organizing Class.  You can find a full list of classes here, there is an option to attend virtually AND you receive the recording after the class in case you wish to review or you were not able to join in live.
Schedule a time to chat.  I am happy to talk to you about the organizing project you are working on.  We can determine your next best step and what resources are available to support you.