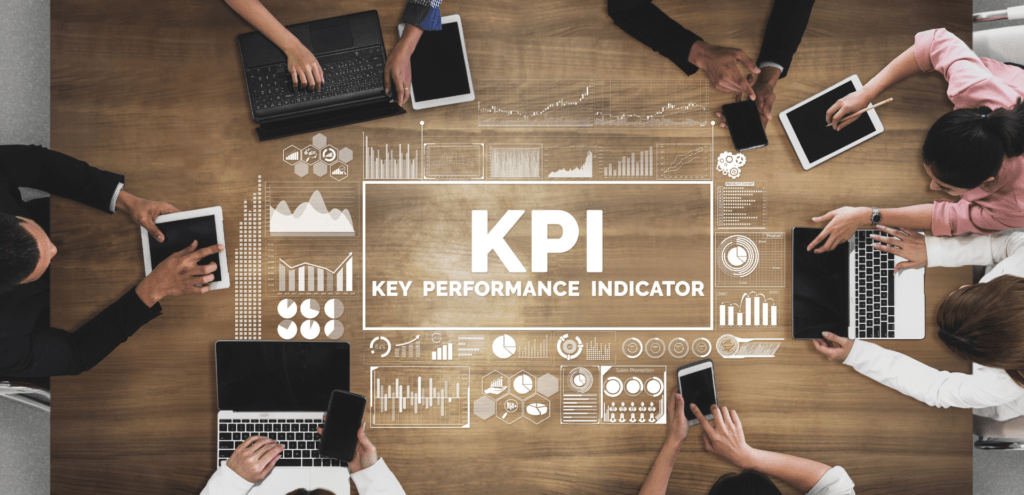 All of these words may seem powerful yet daunting, comforting yet impossible. But let's take a minute to work through these concepts and how you can apply them to your business to get better results.

Let's start by going back to the Implementation Function.

IMPLEMENT ∫(STRATEGY) = RESULTS = GROWTH = IMPACT

This function says that when you apply implementation to strategy, you get Results, Growth, Impact.

Last week, we discussed how one of the things missing from this equation was time – time to implement your strategy – but I had shared six things that can help you find the time – and lots of you emailed me to say you were really starting to focus on your decision and task management.
The next thing we want to look at when it comes to this equation is a way to check your result.

That is where tools like key performance indicators (KPIs), metrics, and goals come in.
Attila Dobai says, "it's all about measuring, testing, and improving – from any type of baseline – from where we're at today to where we want to be – and doing that in a continuous iterative type of way."
Attila was talking about the concept of continuous improvement. You can make changes to your process, and you may have some wins, but if you would like to see continuous improvement, you need to start with a measured baseline, track what you are doing, test your process and then iterate.

To our equation, we must add tracking and checking so that we can see what results, growth, and impact we have and then make adjustments to the process.

The easiest way to do this is through KPIs. (Read all about KPIs here and which ones to track here.)
The great thing about having KPIs in place – as long as you are paying attention to (i.e., tracking) them – is that these measurements will tell you if your process is working or not.
What numbers in your business indicate that your process is working?

It could be hitting a specific financial target. For example, $83,000/month.
It could be the number of new email subscribers. For example, ten new subscribers/week.
It could be the number of meetings held. For example, three client meetings/day.
Look at each division of your business and ask: What indicates that progress is being made here?

And then, start measuring.
You can begin with a simple spreadsheet (Be sure to check in with Bruce Kaufmann to get yours set up.) Don't worry about your tracking being perfect or even that you have the exactly right KPI to measure. Just start putting down the numbers.
Pick the number you will track, for instance, number of registrations for networking.
Select the frequency that you will track the number, for instance, daily.
Update the spreadsheet at your allotted interval.
Be curious. Your data will be useless if you are not asking questions about the information. Did the number go up, down, stay the same? Why? What happened?
Adjust as needed. This is where you test your ideas, theories, and tactics. What could you try this week to increase the number (or decrease it)?
The more that tracking KPIs becomes ingrained in your strategy, the more likely you will start wanting to know more information – and you will therefore add additional KPIs to track. You may want to shorten the interval time (from week to day) or extend it (from day to month). You may want to capture additional data. As you refine this system, you will be able to use different tools to help you, like a CRM, a more advanced spreadsheet, reporting, etc.

I have found it to be extremely beneficial not to get caught up in creating the perfect tracking system from the outset but to first create a draft, work with it, and then once you know it is capturing the information you need, to then use tools to simplify the process.
So what KPIs are you tracking? What have you found works for you? I'd love to hear more about how you're checking your results.
If you love exploring these ideas and would like to talk about them and how they apply to your business, join us for a CEO Networking Meeting where we explore big ideas while expanding our network.
Already a member of the Momentum CEO Network?  Click here to login and register for the next meeting.
Please leave a comment below, I would love to hear from you.