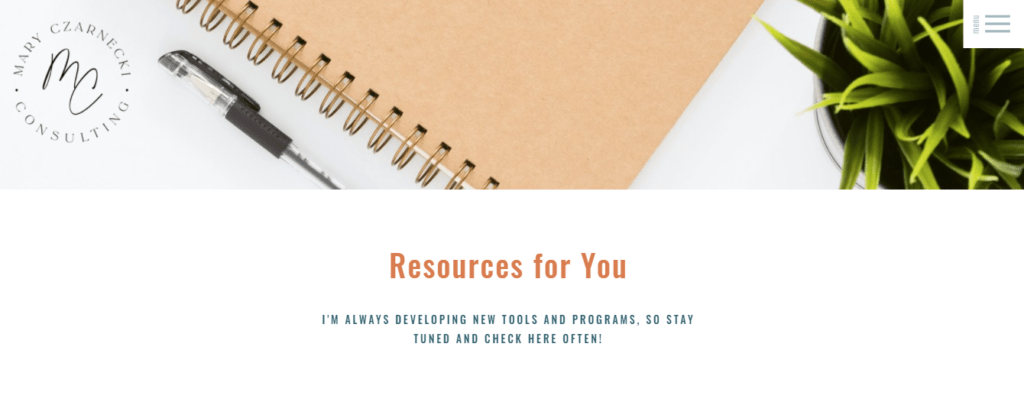 Did you get a chance to read or listen to Mary Czarnecki's "What Businesses Need to Know Right Now" interview about strategic marketing? So much great information packed into 10 minutes – especially about categorizing your clients into three buckets so that they don't have a reason to drop you moving forward.
If you kept reading until the end of the interview, there was a link to Mary's LinkedIn and website where you can connect with her, but I did want to take a moment and share some FREE resources she has available on her website!
She's so generous that she's got not one, not two – but FOUR great resources available for you!
All you need to do is click here to gain access to her:
· Social Content Sanity Plan
· Mini-Course Creation Checklist
· Profitable Personal Brand Creation Checklist
· Simple Savvy 1-Page Marketing Plan
Grab one, two, three, or all four of these resources – as they're all extremely helpful and needed for so much of the work we do as business owners!
Please comment below. I would love to hear from you.