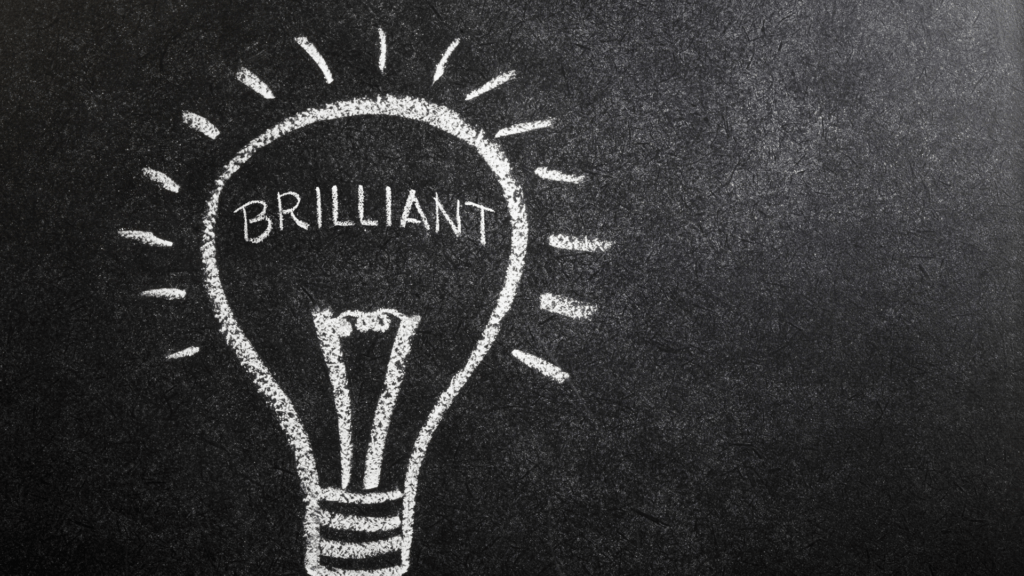 Yes, you! You are BRILLIANT!
I don't know if anyone has told you that lately, but you are.
And it's nothing to shrink away from or hide behind – especially with your business. Put it out there for the entire world to see.
There are times we don't see it ourselves.
Why is that?
Lifehack.org had an excellent blog entitled "9 Reasons You Are Brilliant But Do Not Realize," and I loved the reasons they shared! Why? Because they're things that you're doing each and every day – and yet, you don't view them as anything special – even though they are.
#9 – You have a relentless passion and drive is particularly great.
It reminded me of my transition from professional organizer to coaching.
I loved organizing and helping individuals solve their organizational and clutter challenges. I loved working with my clients, and I was able to help them through challenging situations to be able to create an environment that supported them. It was a great feeling, and they got great results.
But, when it was time to grow, I knew I couldn't add any more client appointments to my calendar. I couldn't be in two places at once. In order to serve more clients, I brought on and trained more organizers. Now, I was doing everything I had been doing originally and training and managing employees. My plate was full.
The money was coming in. I was paying my employees to serve clients. I was busy running the business. It got to the point that I saw almost no clients. It seemed like my business was growing because I was bringing on more organizers and serving more clients. But I wasn't growing. There were days that I would answer the phones or make calls for scheduling, and the person on the other end had no idea they were talking to the owner of the company. That was a wake-up call.
I had outsourced my unique brilliance, working with clients and giving them outstanding results. I was busy just trying to keep the company running, doing all the little tasks that a company must complete to operate.
It was time to make a change. It was time to use my unique brilliance – just in a different way. Because the passion and drive were there – but they weren't being utilized to their full potential.
And it was time to let my brilliance shine.
2021 needs to be the year that YOUR brilliance shines.
You're not going to discard it.
You're not going to outsource it.
You're not going to ignore it.
You are going to embrace it.
You are going to explore it.
You are going to work in it.
Now, if you're thinking to yourself, "Okay, Nettie…this is a really nice pep talk…" – yes, it is.
But your brilliance is not just for you. You also need to share it.
Your brilliance is a skill.
It shows people that the impossible is possible.
It shows people that missteps aren't life-ending.
It shows people how to be their best selves.
It shows people how to think outside the box and thrive.
So, yes…this is definitely a pep talk, but it's also a call-to-action. This week I'd love for you to set an intention of working in your brilliance – and sharing it.
Are you ready to put your brilliance out there for the world to see?
Please comment below. I would love to hear from you.