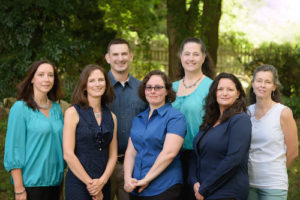 Sappari Solutions, LLC is a professional organizing business based in Havre de Grace, MD serving clients across the country. Our focus is helping overwhelmed women to take control of their space and time.  We help individuals create an environment that supports their mind. At our core are the values of compassion, professionalism, problem solving, communication, continuous self-improvement, knowledge transfer and positivity.  We are seeking to grow our team with a Customer Care Specialist.  
Do you love to talk on the phone and connect with people?  Are you eager to help others and to listen to the challenges they are facing?  Are you persistent with a positive attitude?  Is building relationships and serving others important to you? Are you a "people person" who loves to help others?  
Your responsibilities would include:
Connecting with individuals who have attended a class, webinar or talk, downloaded an e-Book, or otherwise reached out to Sappari, to share information about the programs we offer.

Connecting on a monthly basis with our clients to check on on the work we are doing and see how else we can support them.

Scheduling appointments for our organizers with clients using the system Acuity

Scheduling time for individuals who have connected with us to speak with the owner using Acuity

Answering questions related to organizing services provided

Strategizing with individuals regarding solutions they are seeking.
You will talk to people on the phone, make calls and leave messages.  A deep interest in serving others and helping them find solutions is a must. You must be able to follow the systems that are in place to follow up and connect with individuals. In addition, you will need to be able to call or email to follow up with current and past clients and use computer systems (InfusionSoft, Google Drive, Acuity) to track your work, communicate with the office and with clients.  Schedule will be 10am-2pm Monday-Friday from our main office in Havre de Grace, MD. If this position speaks to you, please complete the 'Join the Team'  job application form below.
https://www.nettieowens.com/about-your-professional-organizer/join-the-team/