On Tuesday, March 21, Sappari Solutions is hosting a charity event at Fazzini's Taverna in Cockeysville, MD, in support of the Araminta Freedom Initiative. We are teaming up with Araminta to help end the sex trafficking of children here in the Baltimore area. 
ARAMINTA STORY
"Araminta was Harriet Tubman's given name as a child slave in Maryland. Araminta means "defender".  In honor of Harriet's legacy  of freeing Maryland slaves, it i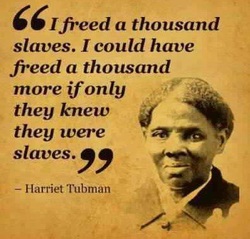 s our duty to defend the freedom of children. We must continue to return to the dark places where they are held captive.
Harriet Tubman's legacy shows that ordinary people can change the course of history. Our volunteers change the course of the lives of many children. Harriet Tubman once said "I freed a thousand slaves. [and] I could have freed a thousand more if only they knew they were slaves". This quote is essential to the problem of trafficking today.  Many children do not know that they are enslaved and that their value is priceless.  Once Harriett realized her true value, she used that value to free others and fight for human worth.'
THE FOUNDERS
In October of 2010, eight people gathered together with one thing in common – a shared desire to see the trafficking of children in Baltimore cease. We came from all different backgrounds:  an actress, self-defense studio director, psychologist, scientist, pastors and a medical sales representative, yet were unified in one mission.  Driven by our faith in God's heart for justice and human dignity, we set out on a journey to discover how to move from simply being aware to action.
In times of prayer, reading scripture, and studying the work of transformational leaders such as Martin Luther King Jr, William Wilberforce, and Harriet Tubman, we were convicted that talking about God's justice and having a heart for the oppressed is not enough.  As people of faith and members of a community, we have a duty to seek that justice and fight for the freedom of those in captivity.  Sitting on the sidelines was no longer an option for us and for the people of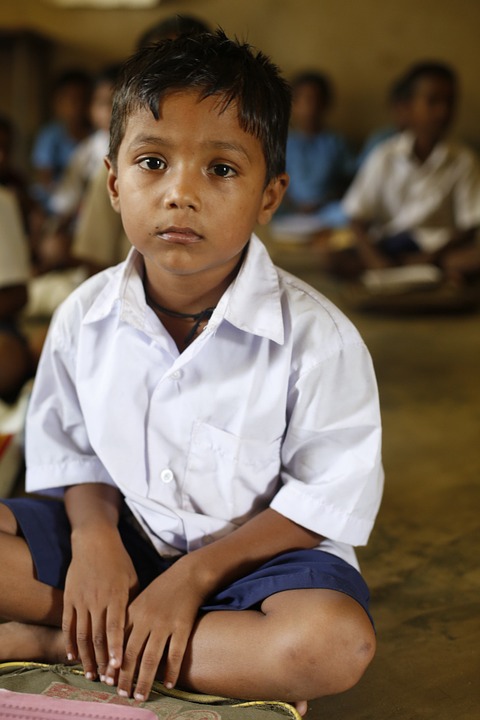 Baltimore.
Over several months, we researched domestic minor sex trafficking, and met with professionals in Baltimore already responding to human trafficking. It was clear that there were many needs that community members could stand in the gap to provide. In May of 2011, we gathered a group of 25 leaders from our different communities to join us in developing our response.  Six months later, we had continued to grow in our partnerships and had progressed in forming the teams that will now engage volunteers in active ways to fight the trafficking of children in our city.
HELPING BALTIMORE'S CHILDREN
Harriet Tubman, our namesake, was once asked how she accomplished leading slaves to freedom on the Underground Railroad.  Her response is one that we, the founders of Araminta, can deeply identify with: "Twant me. Twas the Lord. I told him 'I trust you. I don't know where to go or what to do but I expect you to lead me.' And he always did."
As we moved toward a more just Baltimore and into an issue that is darker than the night sky, we did not know the plan. But we were led along a path of hope and promises of justice, by a God who desires to see captives set free.
In February of 2012, we publicly launched the Araminta Freedom Initiative and welcome all those in our community, who share the desire to see the trafficking of children in Baltimore end, to join us. Our story as the founders of Araminta is changing, but your story with the Araminta Freedom Initiative can now be part of the larger story of freedom.  Whether it's faith that guides you, or just a passion for freedom, we welcome you with us in our journey towards a more just world.
OUR MISSION
To awaken, equip, and mobilize the Church and our community to dismantle child sex trafficking in our region.  To engage in prevention, intervention and survivor services that bring healing and wholeness.
To challenge each individual to recognize their personal contribution to a culture that distorts human dignity and worth.
STATEMENT OF BELIEF
Following the legacy of abolitionist Harriet Tubman, and transformational leaders like Martin Luther King, Jr. and William Wilberforce, Araminta's work is founded on God's call to justice, articulated specifically in Isaiah 61:1, which compels us to bind up the brokenhearted, to proclaim freedom for the captives and release from darkness for the prisoners. Though we find strength, guidance and encouragement in sharing a spiritual life together, we welcome partners with or without religious beliefs who share our common vision to see human dignity upheld. Grounded in the belief that every person is created in the image of God, we provide assistance to victims of trafficking regardless of their religious beliefs, ethnicity, sexual orientation or gender."