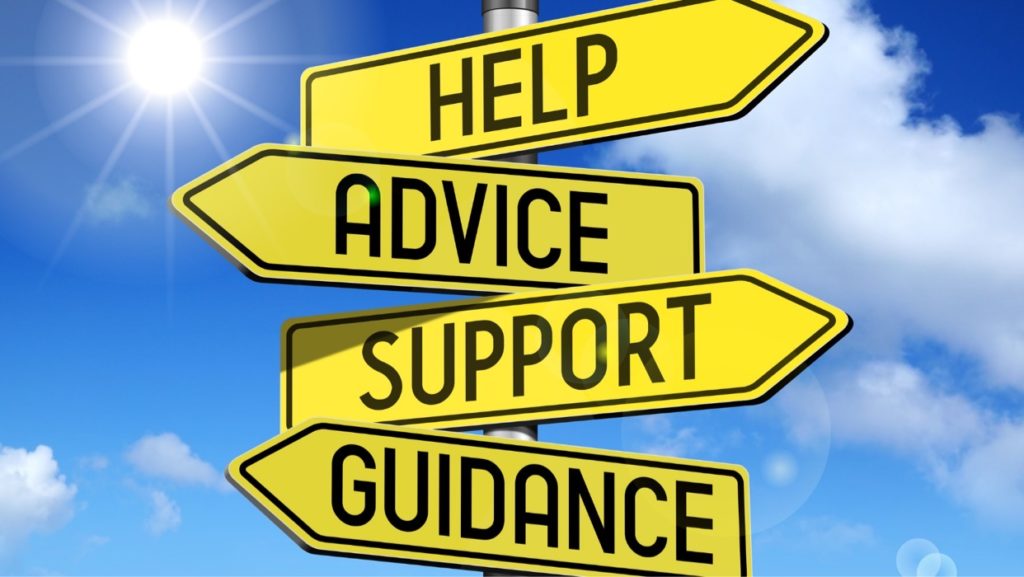 Here's the real deal.
We all know what to do.
We know what we need.
And we can see the path others need to follow, like a yellow brick road lit up with neon lights.
BUT when it comes to our own path, for whatever reason, it doesn't seem that clear.
When I was working with marketing coach, Fabienne Fredrickson, founder of BoldHeart, she often said, "You can't give yourself a good haircut."
And that is the reality.
You can't see the back of your head. Your arms just don't reach around in a way that is conducive to good hair cutting. AND, the most important thing is you are likely NOT a haircutting expert.
Fabienne's advice also brought to mind an African proverb that says, "If you want to go fast, go alone. If you want to go far, go together." Operating a successful company is a "go far" experience that requires you to go together. And that "going" isn't just with your employees and customers. It is also the advisors that fill in all the spots you can't see, encourage you when you are frustrated or face obstacles, provide resources from their bank of knowledge, and challenge you to look at things from a new perspective.
Today, in honor of International Women's Day, I am sharing the stories of three women founders who tapped into coaches to follow their success path.
Andrea Mastrobattista is the Founder and Chief Inspiration Officer at Operation INSPIRATION. She recently shared on LinkedIn that her coach helped her get out of her own way so that she could reach her goal. Andrea, like many of us, has worked with a coach before and also supports and inspires others – but still, she benefited from the support of a coach. With her coach's guidance, she learned how to address the distractions that were keeping her from doing the work she needed to accomplish but was putting off. You can read all about what Andrea is accomplishing in her recent LinkedIn post here.
Wanda Turini, founder of Bull's Eye Innovations, creator of Ketchwords.com and the Rock-It Fuel Community, and a serial entrepreneur shared her first experience working with a coach. She put off taking action for ten years. Those were ten years that she stood by trying to figure it out on her own and watching the coach that she wanted to work with. Wanda said that even though she had the expertise and could teach others, she would never take her own medicine. She needed an external perspective. Her biggest challenge was overcoming her belief that she should be able to figure it out on her own. The moment that she engaged with the coach she had been following, her business took off. Since then, she has always engaged coaches, experts, and advisors, allowing her to focus on her zone of genius and grow her business.
Sherene Gupta, founder of SGR Consulting, shared with me that she didn't even know that the support she needed existed. At the time, she was Vice President of Grass Root Communications and involved at a local coworking space. One day, while chatting with a colleague, she shared the challenges she was having with balancing her work, her volunteer work, her family, and her own needs. The colleague suggested that she reach out to a coach. Sherene explained that by working with a coach, she was able to find a way to bring all of her interests together instead of trying to hold space for each item separately. Doing so helped her feel more accomplished and connected and less stressed. And from this space, she started her own company.
All of these stories have made me curious about why we don't talk more about the support of coaches and advisors that we use. So, I started a poll on LinkedIn (Click here to add your voice to the poll and to see the results). Bob Graham of Breakthrough Solutions and The Renegade Success Network shared that people sometimes approach engaging a coach in the same way that they approach seeking marriage counseling, as if they have failed. Here's what Bob had to say:
All exceptional leaders engage coaches and advisors to help them reach the upper echelons of success. Every Olympic athlete has a coach and sometimes a coaching team. Following the path of success includes connecting to coaches, advisors, and mentors just as every great leader before you had done to actualize their strategic plan. Why not you?
I challenge you right now to list three experts you could reach out to that can help you reach your goals. And I double dare you to hit reply and let me know that you have completed this challenge.
If you love exploring these ideas and would like to talk about them and how they apply to your business, join us for a CEO Networking Meeting where we explore big ideas while expanding our network.
Already a member of the Momentum CEO Network? Click here to login and register for the next meeting.
Please comment below, I would love to hear from you.