Meet Dr. Shawn Lee of Susquehanna Spine & Rehab
I am a Chiropractor and owner of Susquehanna Spine & Rehab.  I am not your grandparent's or even parent's Chiropractor (I could be though). Back in the day you'd go in, get naked (still don't know why) and just get "cracked".  With all the advances in knowledge of how the body works, imaging and treatment modalities, the Chiropractic profession has evolved.  Now we deal with issues that attack all joints in your body head to toe, not just the spine.  It's been found that no single part of the body is isolated or operates on its own or by itself. Bones, joints, muscles, tendons, nerves, blood vessels and all the other tissues are attached and inter-related. We can't affect one without the other. Now, in conjunction with adjustments, we utilize a litany of passive therapies from electric stim, ultrasound and traction to cold laser and dry needling. We incorporate multiple soft tissue techniques with active physical therapy to not only treat muscle pain; but improve strength, range of motion, balance and core stability. Ultimately what we do is listen to the patient find out what their healthcare goals are to get out of pain, heal and injury, be healthier, prevent injuries and help them achieve these goals.   We treat patients of all ages.  Kids as young as days old all the way to medicare adults.  Common reasons people call our office is when they are in pain:  headaches, disc pain, sports injuries, car accidents, work accidents, joint pain, neck & back pain, numbness, TMJ, and Fibromyalgia.  Pain might be why people call, but we focus on the cause of that pain.
How did you get into this profession ?
I tell this story all the time I became a chiropractor because my wife told me to.  Its funny I know but also true.  She was a cheerleader in high school and got hurt at one of the games. When we met in college she was suffering from back pain as a result of the injury.  She was not getting any  better.  I was undecided as to what aspect of healthcare I was going into and when talking about our future she said, "Could you do something that will fix my back?"  After research and soul searching I chose chiropractic, or it chose me.  I love the chiropractic profession because I have multiple ways to help my patients.  I love that I can fix alignment, muscles, and heal the body from the inside out with nutrition.  Not only has my wife been helped but I have three daughters who dance and I have been able to fix and prevent injuries for  them.
How does being organized help you in your business ?
Honestly, I hate being organized.  Remember my wife she is my office manager and she loves organization.  I won't admit it to her but we couldn't run our office with out checklists and systems.  Each department has a checklist to ensure each patient gets the care they need, patient responsibilities are collected and billing is done correctly and efficiently. Organization of our appointment book and how the patients are placed in the office respects the patient's time and ensures not only a great visit but one that gets them in and out as quickly as possible.  Nobody has time to wait in a recreation room ( we don't call it a waiting room )
What do you do to help your clients take control of their life
Anyone who has had pain knows it affects every aspect of your life.  It limits your activities, affects sleep, your mood, and sometime interferes with work.  And if the pain become chronic (lasting more than 12 weeks) dealing with the pain becomes a way of life.  When we are able to pinpoint the cause of the pain and heal that area the systems begin to fade.  Patients regain strength, mobility, their mood lightens. They get control of their life back.  Patients can choose their activities for the weekend based on what they want to do not on what they can do.
Of Sappari's core values, which one speaks to you why ?
This is hard but I think that communication speaks the loudest.  I have had countless patients in my office crying after a consultation because nobody has given then them a diagnosis before.  Or "I have been to other doctors and they told me there was nothing that could be done."  Or that "there was nothing that was wrong with me".  When a surgeon tells you there is nothing he can do that does not mean there is nothing that can be done.  It just means that you are not a candidate for care in their office.  We believe that good patient care starts with good communication .  Communicate the diagnosis, communicate the cause, communicate what can be done, communicate what their insurance coverage is.  Communicate all throughout the treatment plan.  Through constant communication patients will feel our compassion and commitment to their care.  They see our professionalism in everything we do.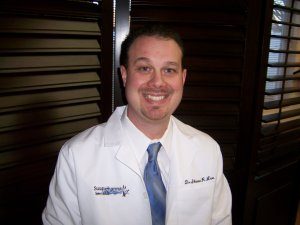 Call (443)-512-0025 NOW for same day appointments or request an appointment online.
Office Address:
Susquehanna Spine and Rehab
2105 Laurel Bush Rd #103
Bel Air MD 21015
Phone: (443)-512-0025
Fax: (443)-512-8844
Email: office@susquespine.com