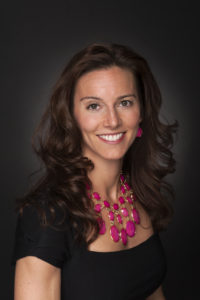 Amanda Hinman, what do you do?
I am a Family Health Expert and Integrative Nutrition Health Coach that works with moms who feel exhausted or stuck because of a difficult situation with their child.  Whether you have a child facing anxiety, ADD, allergies or seizures, as a mom, you want to ditch your feelings of overwhelm and uncertainty and learn how to feel optimistic and confident while supporting your child.  I can help you discover 1) why your child is struggling, 2) what new healthy habits will be most beneficial and 3) how to implement them easily!  I have a process to help parents implement 5 holistic habits to improve their child's physical and emotional health and make life easier.  As a result, those who coach with me save time and enjoy better health with deeper family connection.  Best of all my clients get faster results because the 5 habits support everyone in the family.  In addition to coaching, Amanda is a national speaker and author of Vibrant Child: 7 Steps to Increase Your Child's Health & Happiness. 
How did you get into this profession?
I always say this profession chose me one Sunday afternoon years ago in April.  I was standing at the kitchen sink getting ready to make dinner, while my four daughters were doing homework at the kitchen.   Out of the blue I heard a strange noise.  I turned over my shoulder to see my oldest daughter, she was 8 at the time, grunting, convulsing and drooling from the mouth. She was having a seizure and I was terrified.  The next four months were the most challenging in my life as my daughter continued to have seizures, sometimes as many as 10-15 in a day.  She was taking four different medications to try and stabilize her health.  The thing that was so scary for me was the fact that we told there was no discernable cause for her seizures.  Doctors said these types of things sometimes happen and a certain percentage of kids are more predisposed to it than others.
That unclear explanation never settled with me and through our journey to discover how to holistically heal my daughter, we had so many more benefits unfold for our family.  My husband overcame his massive anxiety and lifelong allergies, I healed an auto-immune condition called Hashimoto's Thyroiditis and my daughter weaned off all medication and has been seizure free ever since!
This is why I feel so passionately about supporting other families.  I have experienced first-hand the power of transforming your health and also understand the pain and ripple effect it has when you have a child struggling through a challenge.
How does being organized help you in your work?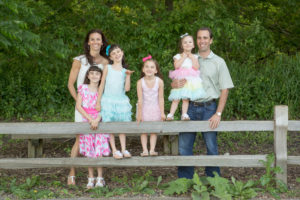 Being organized has a big impact on my health and my work.  It is important for me to maintain my energy, clarity and health for my family and my clients.  I work most effectively in an organized workspace, so I have specific places for paper, books and other supplies.  In regards to my health I am very organized with my time management.  For example, block off thirty minutes before bed and thirty minutes every morning for my own self-care.  In the evenings, I enjoy reading, soaking my feet in a warm bath, and listening to inspiring audios.  This sets the stage for a good night sleep and allows me to wake up eager to meditate and stretch my body.  Another organization tool that provides so much benefit in my work is having a monthly calendar.  I map out projections, big ideas and planning for a year at a time and then fill in the specifics as the month approaches.  Laying the foundation with a big idea and then chunking it down in to smaller action steps helps me stay out of overwhelm.
What do you do to help your clients Take Control of their life? 
I love this question because I believe we are all craving a sense of control in our lives.  The way "control" appears may be very different for some and yet it is a feeling every person needs in some form.  According to Tony Robbins the need for certainty is the first basic human need.  He says we all have a need to feel certain we are safe.  It's a survival instinct.  This means it's not simply something we want, it quite literally is a NEED.  Therefore people will take action to meet this need even when some of the behaviors are in conflict with their values.  For example, a person may chose to steal money because they're driven by their need for financial stability over their value of honesty.  Stealing is an example of a negative vehicle, or action taken, to meet the need for certainty.  Whereas a person's deep spiritual connection is an example of a positive way to meet the need to certainty in life.  If a person has strong faith that life is always working out for them, they feel secure and can step through challenges.
The interesting paradox is that when someone has their need for certainty, or control, completely fulfilled they will get bored and have a second need for uncertainty, or variety.  All people experience this paradox and it can lead to feeling uncertain, stuck or overwhelmed.
I help moms identify what type of vehicles (actions) is most empowering for them to lean into as a way to meet their own need for control and support their family.  Together we work through action steps to create a life they love, including their needs for certainty (control) and uncertainty (variety) in positive ways.
Which core value speaks to you?
The value of communication speaks to me in a very deep way.  I believe the quality of our lives are shaped by the quality of our relationships and at the heart of all relationships is the way we communicate with each other.  This includes verbal and nonverbal communication.  One of the cornerstones of our holistic approach to family health is discovering how each person in the family feels loved in their own unique way.  For example, some people revel in receiving gifts while others are most impacted by kind words of affirmation.  When a child, a spouse or you feel understood and appreciated for who you are, self-confidence explodes and all sorts of positive health and happiness as a result!
I would love to start a conversation with anyone looking to support their family's health and happiness.  Please feel free to schedule a time to connect at 312-316-3698 or visit www.hinmans.com.
Also, if you are interested in discovering simple and holistic action focus strategies to bring real change to your child's life today please sign up for my FREE Vibrant Child Starter Kit at www.hinmans.com/starterkit.
Do you ever face the 3 most common frustrations parents experience with their child?
picky eating
hyper-sensitivity OR
difficulty concentrating
If so, discover how to reverse it once and for all by visiting www.Vibrantchild.net today!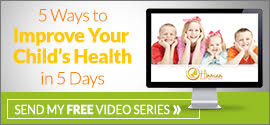 Hinman Holistic Health Institute, Ltd
Email: support@hinmans.com
Call: (312) 316-3689
Website:  ​www.hinmans.com
---
You can achieve peace and calm   
It's time to get out from underneath the clutter. And it is not just physical clutter that is holding you back from living the life of your dreams but the clutter in your schedule and your mind. The focus for you right now needs to be on identifying the issues, finding their source, letting go of that stuff that is holding you back. You need to set goals and prioritize around what it is you are trying to achieve and why that is important to you.