We asked Jolene Forrester  to tell us a bit about her business, JoRetro Vintage Market, in downtown Havre de Grace. Jolene has a wonderful shop and provides a service to those that have collections and things that they need to pass along in the process of downsizing.
Visiting JoRetro Vintage Market is quite a treat!
---
1. What do you do?
I'm a Commercial Interior Designer and owner of JoRetro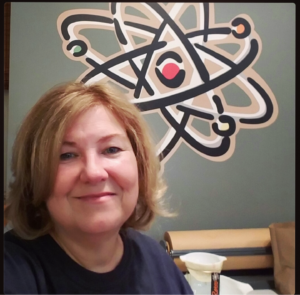 Vintage Market.
2.How did you get into this profession/business?
I always like organizing and improving my surroundings. After high school I went to MICA to study Interior Design.
I've worked for over 20 years for a national company designing and maintaining their offices.
In 2003 my sister and I were left our father's large collection of barware. As we sorted through the 50 boxes we decided to open an Antique booth. As collectors and Vintage Lovers we frequently shopped at Antique Malls and believed we could offer a different experience to our customers.
In 2009 we opened JoRetro and narrowed our products to authentic usable Vintage from the 50's through 70's.
After my sister moved to Florida I relocated to the larger shop I have now.
My goal is to have a comfortable, clean shop showcasing how good Vintage can look. 
 3. How does being organized help you in your work?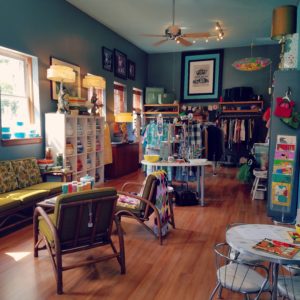 Juggling a full time job and a small business takes a lot of planning and organization. I set up shelving in my basement to help me sort the hundreds of Vintage Pyrex that I sell. By grouping patterns I'm able to complete whole sets and offer customers better products. 
I'm a list maker. I believe in setting goals and deadlines to motivate me to complete tasks in both my corporate job and business.
4.How does your business help people take control or better their life?
I meet so many people that have inherited items or wish to downsize. Many times they are embarrassed by the accumulation of things that they must now sell or donate.
I think seeing similar items in my shop and hearing about their desirability helps them pass them onto a new owner.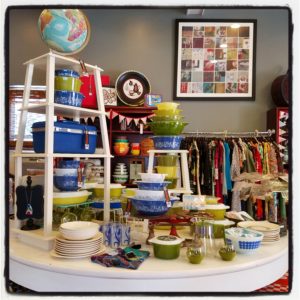 5. Does one of these words speak to you? Why?
     Continuous Self- Improvement
Part of my passion for Vintage reselling is learning and communicating about the products I sell. From the Designer that made it to the person that owned it, hearing and sharing that history is important. 
Vintage items like Pyrex tell a story of our fond memories and culture.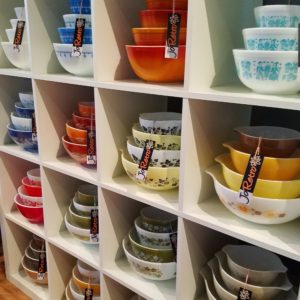 Most customers leave my shop with a big smile and a newfound appreciation for the things that make a house a home.
My goal is helping people find and keep only the things they truly love and find useful. 
Instagram:  @joretro_vintage
JoRetro Vintage Market
467 Franklin Street
Havre de Grace, MD 21078
---
 You can achieve peace and calm 
It's time to get out from underneath the clutter. And it is not just physical clutter that is holding you back from living the life of your dreams but the clutter in your schedule and your mind. The focus for you right now needs to be on identifying the issues, finding their source, letting go of that stuff that is holding you back. You need to set goals and prioritize around what it is you are trying to achieve and why that is important to you.