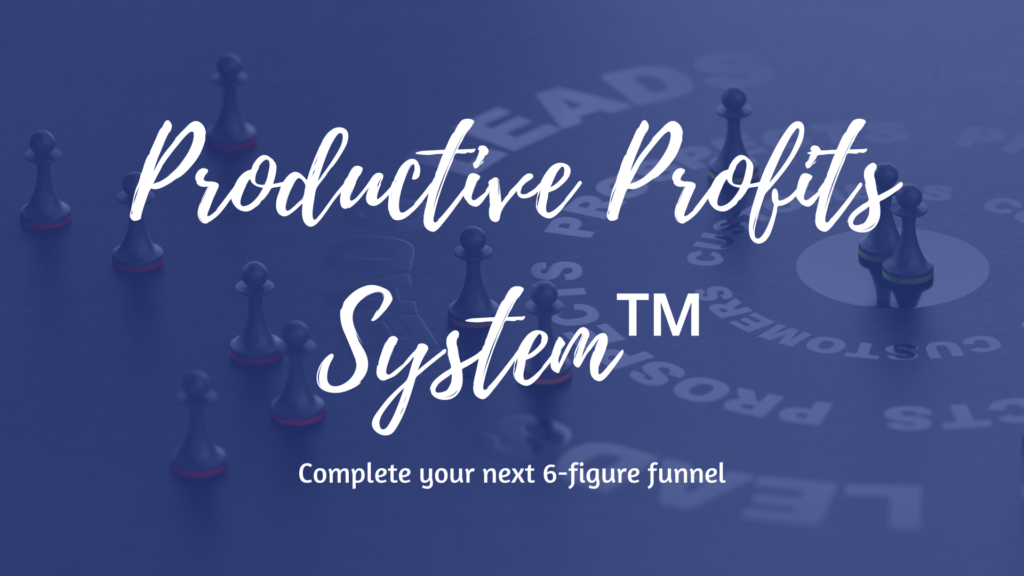 "Summertime, and the livin' is easy!"
Or is it?
When you're a business owner, it can seem that things never get exactly easy.
But maybe they can get easier!
And who doesn't want that?
When I designed the Productive Profits System, it was my intention to make not only my life easier but your life easier, too – and that's why I want to share it with you.
The Productive Profits System is a way to leverage your expertise, simplify your business, and maximize your revenue. It's the system I use – and the system that so many of the people I work with use – and I want you to have it, too.
To get you started, I've put together a series of three videos (really short videos) that map out how you can get started!
Video #1 – What's Holding You Back from Your Next 6-Figure Income Stream?
Video #2 – How to Leverage Your Expertise and Experience
Video # 3 – How to Make the Productive Profits System Work for You
Who's ready to make the livin' a little easier this summer and still have a consistent stream of revenue coming in? Then  check out the Productive Profits System today and let me know what you think!
Please comment below. I would love to hear from you.