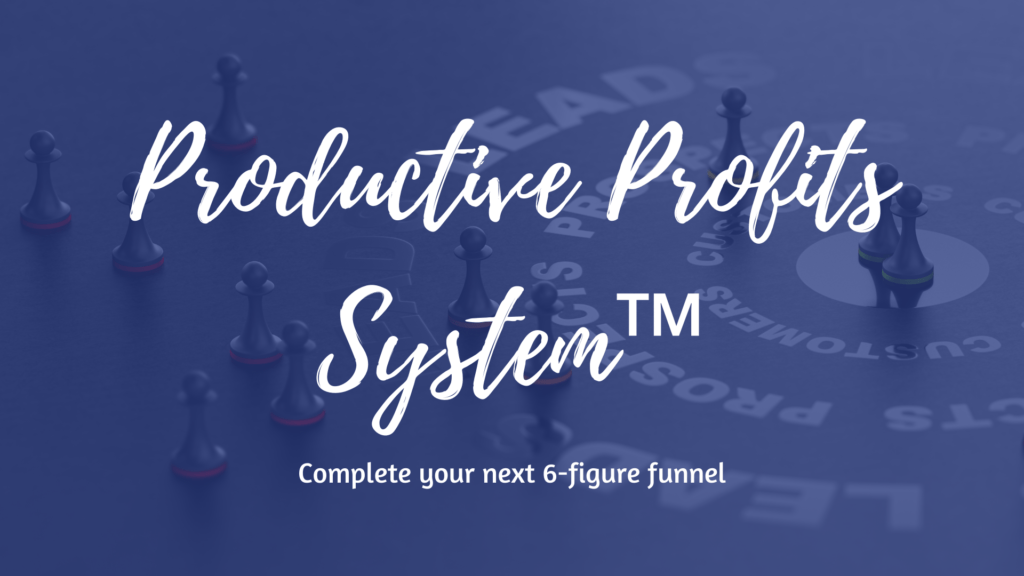 A few weeks ago, I shared with you the Productive Profits System and encouraged you to take 5 minutes and watch the first video in the series (Video #1 talks about what's holding you back from your next 6-figure income stream) – and let me know your thoughts.
I have to say I loved the emails I received after some of you had watched the first video! I could feel your excitement!
Video #2 in the Productive Profits System is all about leveraging your expertise and experience – and you have LOADS of it!
Video #2 is going to give you a big dose of truth, share the nine principles that create a sustainable and successful business, and have you take a look at your expertise – so you can be on your way to creating an additional 100K revenue stream!
Are you ready? Because the Productive Profits System is an excellent way for you to share your expertise – share your brilliance – all without compromising yourself.
Please comment below. I would love to hear from you.