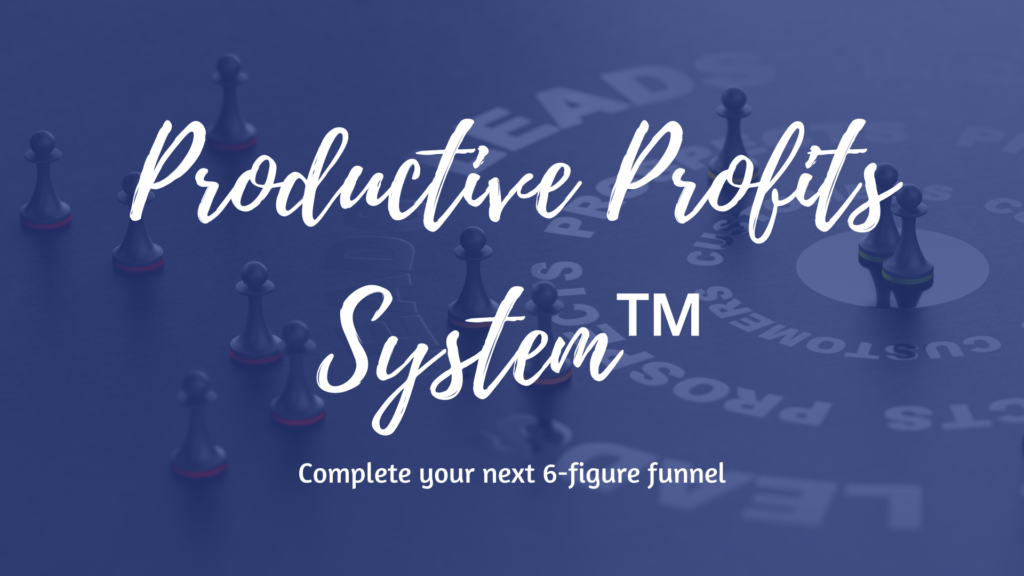 Do you have five minutes? Well, 5 minutes 12 seconds – to be exact!
Sure, you could answer a couple of emails or return a few phone calls, or you could get started with something that could transform your business.
Because with five minutes, you can get started with the Productive Profits System.
That's right – in that short amount of time, you can watch Video #1: What's Holding You Back From Your Next 6-Figure Income Stream.
And I've got to ask: Do you know what's holding you back?
Video #1 shares several scenarios that answer that question – and one of them (or a combination of them) most likely applies to you! (Yes, I could tell you what those scenarios are – but I encourage you to check out Video #1! Remember – it only takes about 5 minutes!
The Productive Profits system is all about leveraging your expertise, simplifying your business, and maximizing your revenue. It's the ultimate system to help you make "Work smarter, not harder" a reality.
Please comment below. I would love to hear from you.