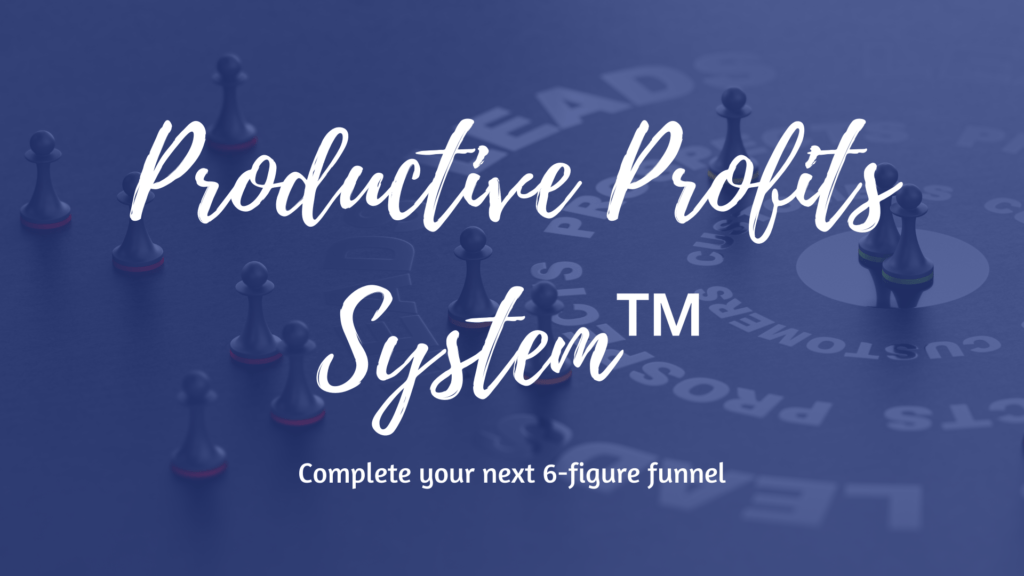 I know it's been a few weeks since I shared Videos #1 and #2 of the Productive Profits System – but I know that many of you have already taken the time to watch them. (And yes, I do appreciate you dropping me a message and sharing those "aha" moments with me!)
If you haven't yet watched them – go and do it now! They're only five minutes each – so you can quickly catch up!
Today it's time to talk about the third video in the series, which is all about "How to Make the Productive Profits System Work for You." And, while I know that some of you have already watched it – and have started implementing what you've learned – let me share what Video #3 is all about.
Remember we talked about working smarter, not harder – and in this video, I discuss two different scenarios that can bring you potential prospects and then convert them to bring in an additional $100,000 to your business. BUT…you'll quickly see why one is MUCH more beneficial than the other.
Of course, if you haven't started to put your very own Productive Profits System into place – then make sure you get The Productive Profits System Ultimate Guide! It will walk you through ALL of the steps from finding your ideal prospect to developing the deliverables to a social media framework – and so much more!
Please comment below. I would love to hear from you.