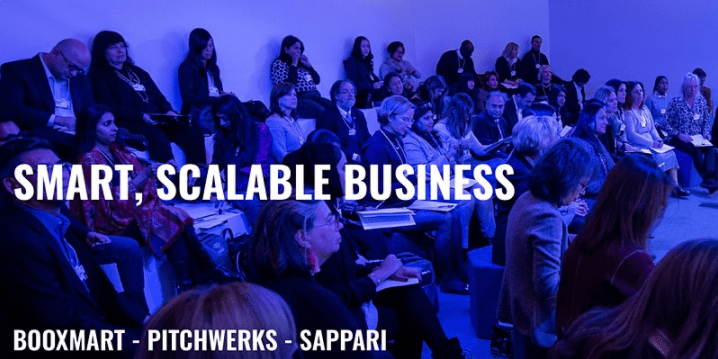 I just wanted to share a great online event that's coming up at the end of September!
The Sappari Group is getting together with Pitchwerks (You'll remember Scot MacTaggart from his interview on "What Businesses Need to Know Right Now") and Booxmart to bring you:
Name of Event: Smart, Scalable Business
Location: Online (ZOOM)
Date: Sept 28 – 9am-12pm ET
Registration: https://www.eventbrite.com/e/smart-scalable-business-tickets-168872966589
While leaders know that there is a balanced experience to be had when it comes to work life and home life – all while trying to get to the next level – too often that balanced experience is never fully attained – and both work and home suffer.
At this event, we'll be sharing our best practices for this, and the keyword for the day is: REPEATABLE.
Specifically, repeatable processes and practices that allow you to grow and reach those goals without sacrificing what's important to you.
We'll be talking about:
· Designing repeatable processes and practices
· Automation with tech
· Outsourcing wisely
· And so much more!
New tech and practices are changing business faster than ever – so join us to learn more about how you can use these things to make your business grow just as fast!
Thanks so much!
Please comment below. I would love to hear from you.