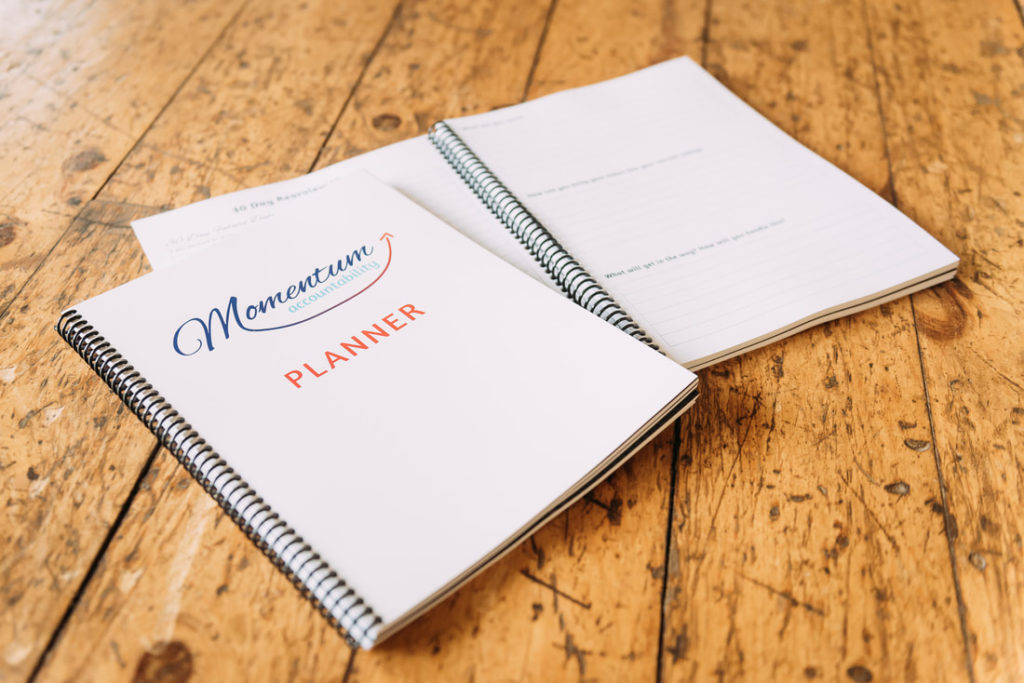 I can't imagine my life without some sort of planner in it. For me, a good planner is practically priceless.
But when I started looking for a planner I loved and wanted to use…they just didn't seem to have all of the things I needed in one neat package.
I could get one that would help me keep my tasks organized but wouldn't really help me take action. And I could find one where I could share my vision for my business, but there was no place for me to share what I've learned and the changes I wanted to make.
So, can you guess what I did? Yes! I created my own planner – the Momentum Planner!
And because I know so many of you are just like me, I wanted to share it with you!
It's really based on three simple principles: Vision, Focus, and Action.
· Start with a clear vision.
· Create your focus.
· Take daily action.
By doing these three things, you'll be able to stay focused on your goals and reach that next level you've been working so hard for!
Check out the Momentum Planner here and get ready to make the next 90 days your most productive ever!
Please comment below. I would love to hear from you.