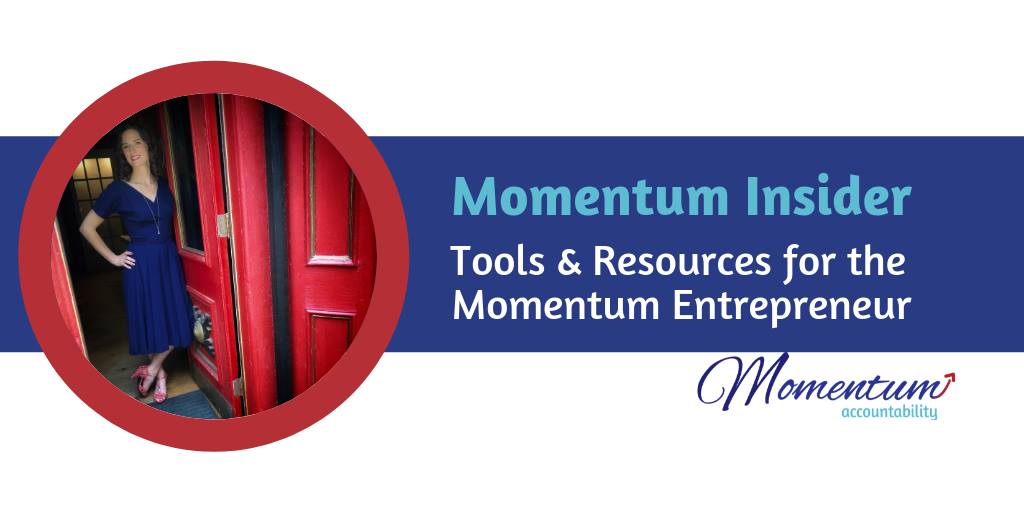 After the success of Momentum Live Virtual, a few of you noticed that I shared in the Momentum Network some of our new members of Momentum Insiders.
And then a few of you reached out to me and asked, "What is Momentum Insiders?"
Ah, excellent question – so let me just share a little bit about it!
Momentum Insiders is a program for those of you who are working to get to the next level. Notice I didn't say "want to get to the next level" – I said "working" – because if you are "working" for it, then you have the drive and ambition that are needed – but you just might need some help to get you there.
And that's where this program comes in.
It's designed to help you focus, give you guidance, bring you understanding, and hold you accountable for all that you're working on – so that you get to where you want to be!
I'm going to be honest…it's not for everyone. I definitely strive to hold your "feet to the fire," as the saying goes – but if you think it's for you – I encourage you to read more here! You can see exactly what this program provides you, what you can expect, and hear from some of the people involved.
Please comment below. I would love to hear from you.