I woke up this morning and realized that you do not know about a resource that is available to you this coming Tuesday. It wasn't that I was trying to keep it a secret but in the busy-ness of life I just didn't slow down to stop and share it with you. I apologize.
I know you have been struggling with your schedule, too. You are trying to balance everything on your plate and still find time for you. And yet, even with your best efforts, you are still late for or missing appointments, misplacing the items you need, trying to keep up the house and handling the backlog of stuff. If only you could catch a break and pause, maybe take a month off of work, you could catch up!
I hear you. I know what it is like to care for your home, your family and your work and still try to fit in service to others, personal time, education & development, exercise, eating right… SLEEPING. Things, little by little, start slipping away, getting pushed to the side until suddenly you look around and don't recognize your home anymore and you just don't want to even be there.
There are a courageous group of women, just like you, who are working to change this for themselves day by day. They are learning, sharing and taking steps to add back to their lives self-care, appreciation for themselves and time while letting go of that which no longer serves them.
On Tuesday, we will meet to continue this work in a live coaching class on boundaries. We will be working together to:
Learn positive, loving boundaries,
Learn how to say 'no' lovingly
Learn how boundaries apply not only to people but in other areas of our lives AND
We will set boundaries with accountability to maintain them.
I realize, you may not have even heard this class was available until now and I would like to give you the opportunity to jump in and join us. Join us this month and for the next 12 months as we meet to work through issues and topics that will help you lead a more balanced and in control life.
Not only that, but you will receive full access to the Take Control System (R) my step-by-step program for creating an environment that supports who you are, what you are doing and where you going; delivered to you through the Take Control System Book, monthly videos, and assignments via email. AND you will have access to 24/7 support from the exclusive private Facebook group. Lastly, you will be enrolled on the Sappari Solutions Membership site with full access to classes and guides worth hundreds of dollars.
I want to see you on Tuesday and I want to make it easy to say, 'yes'. Will you join us for Boundaries on Tuesday and check out the list of upcoming course topics for the remaining 12 months?
"We can choose courage or we can choose comfort, but we can't have both. Not at the same time."
–Brene Brown, Rising Strong
Upcoming Classes
Monthly 90-Minute Live Class via Zoom
All Classes are set for 8pm EST
July 25 – Boundaries
August 22 – Decision Making
September 19 – Routines
October 26 – Bigger Issues (THURSDAY)
November 21 – Gratitude
December 19 – Habits
January 16 – The Big 3
February 20 – Obstacles
March 20 – Organizing Strategies
April 17 – Paper
May 15 – Digital Clutter
June – Where to Start
This is the opportunity you have been praying for to receive the love, support, and knowledge to make a change that will truly put you back in the driver's seat of your life and your space.
To make it very easy for you to say, 'yes' today I am offering you over 40% off! That's a $767 savings off the already deeply discounted cost of this program IF you take action today.
>>>Sign up to join us on Tuesday and you will receive the entire program for only $997!!!<<<
You may be saying right now, but I don't have that upfront cost, it's too much. I encourage you to look closely at what your current situation is costing you. There are always costs. You can calculate yours here.
>>> What's Your Clutter Costing You. <<<
This offer is only available here. However, you can check out the full Take Control System program by clicking here.
Do you still have questions? Send me an email, I will be happy to respond right away and help you register.
Be Well,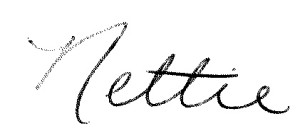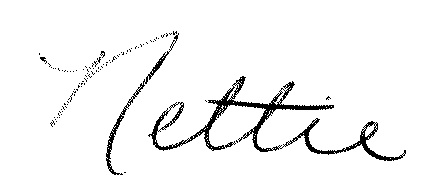 PS Check out this sneak peek into my home after a playdate with 8 children and 5 mommies 🙂