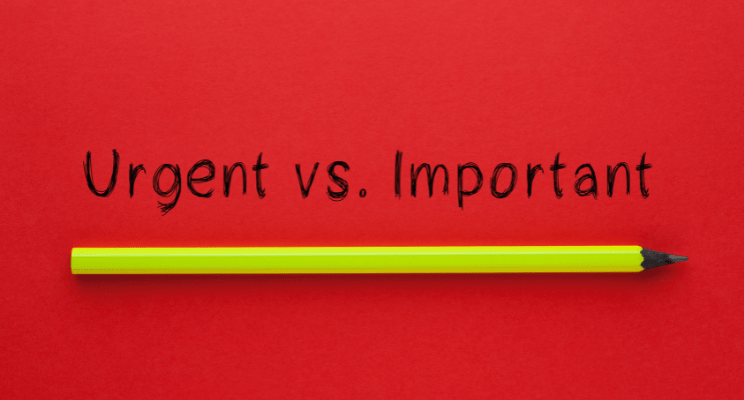 The weekend is here, and for many of us, it's the time where we put our to-do list away and try to focus on our family, friends, and a little bit of fun – as it should be.
But when Monday rolls around, I want you to grab that to-do list and do me a favor. Take a long hard look at it and decide what's important versus what's urgent.
I can see many of you right now saying, "Oh, everything on my list is urgent and important! It needs to get done, and it needs to get done right away."
But is that truly the case?
Probably not.
And it's probably because you need to redefine your definitions of "urgent" and "important."
The Time Management Training Institute says this:
"Urgent tasks are mostly tasks that have an immediate deadline or a deadline that has passed."
"Important tasks, on the other hand, need not have a deadline looming over the person. They are important because of the impact that they can have on the person's life."
And so…your tasks can be:
· Urgent and important
· Urgent but not important
· Important but not urgent
· Not important and not urgent
While I know that you may be reading this and thinking, "That's all well and good – but the tasks on my list are urgent AND important Nettie." – this is the trap that so many of us all fall into – and it's just often not the case.
And when I find myself thinking that exact same thing, I like to look at the Eisenhower Decision Matrix to help me manage my tasks.
General Dwight D. Eisenhower once said, "What is important is seldom urgent, and what is urgent is seldom important." With the matrix he designed, you will be able to decide what needs to get done first, what can be scheduled for later, what can be delegated, and what can be deleted.
So, how about it? On Monday, before you tackle that to-do list, look at those tasks and use the matrix to help you decide on urgent and important – and let me know how it works for you!
Please comment below. I would love to hear from you.