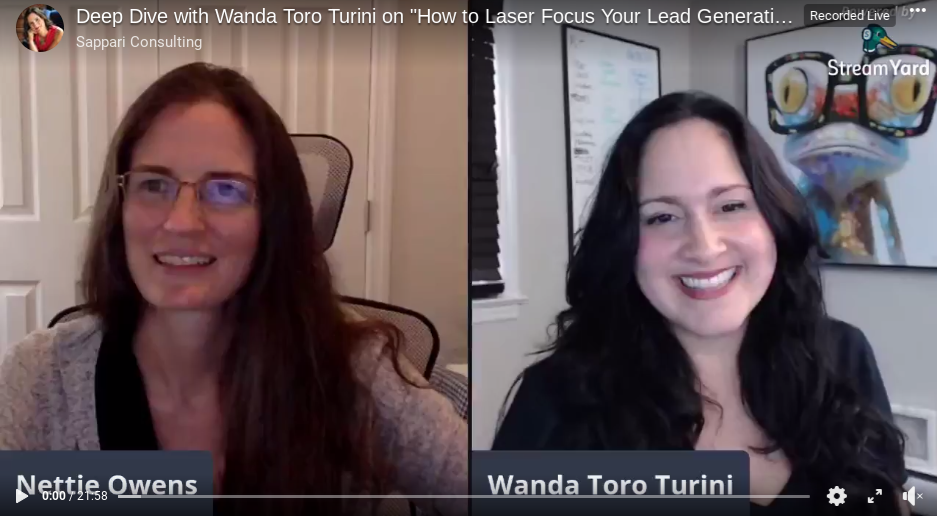 I saw a Facebook post earlier that made me laugh. It was a post shared by the mother who was sharing the story of taking her kids out for ice cream. While they were there, a family came into the shop with a toddler. Dad lifted the toddler up so he could see all of the different ice cream choices. He was amazed just seeing all the options in front of him… but it got even better when he discovered that he could get little pink spoon samples to taste.
My friend who was telling the story shared the joy this toddler had in getting these little tastes of ice cream. He was so thrilled with the sample that he could have left perfectly happy without getting his own ice cream cone.
That got me thinking about the value of a sample… a little taste.
Maybe you might like a taste of what Momentum Live attendees will be learning during our 2 days together?
Wanda Turini is one of our featured guest speakers and she will be teaching us all about How to Laser Focus Your Lead Generation Game When Time or Money Are Tight.
Wanda is a powerhouse full of marketing know-how and she's got some simple technology to share that can turn your talks – anything from speaking at an event, an online summit, or even just a Facebook Live – into a lead generating machine.
I invited Wanda to give a little sneak peek of her talk and share a bit about how you can start generating more leads with laser focus.
Take some time to check out our 20-minute conversation…
Wanda will be diving really deep into this lead generation strategy at Momentum Live. I've seen first hand the power of her Ketch program and I can't wait for you to learn more about how it can make a difference in your business.
Please comment below. I really want to hear from you.