Dried fresh oregano is yummy and tasty!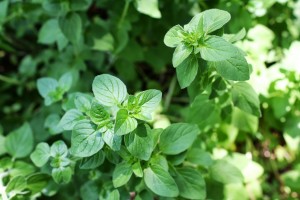 Oregano and other fresh herbs are easy to grow and are a tasty addition to freshly cooked meals! Oregano is an herb with a warm, balsamic and aromatic flavor making it the perfect for Mediterranean and Mexican cuisines. This popular herb's name means "mountain joy".
Easy to dry!
When herbs are abundant in the garden, it is a perfect opportunity to pack some away for the rest of the year. My friend, Nettie, shared with me some of her abundant oregano harvest, knowing I would love to dry it! I bought a new food dehydrator this year and am crazy about drying anything I can.
I took it home and washed it in a sink of cold water.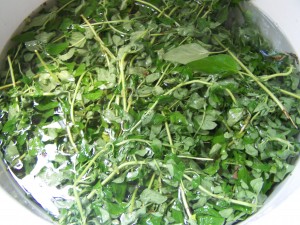 Then spun it dry in a OXO SoftWorks Salad Spinner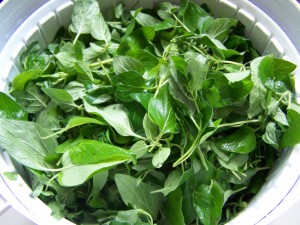 Then lay the leaves out on food dehydrator trays. I kept them attached to the stem to save time since they are easy to pull off of the stem when dried: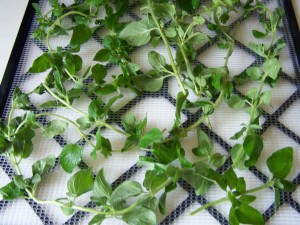 The dehydrator I use, Excalibur 2400 4-Tray Economy Dehydrator, Black
has a thermostat and timer, and I prefer to dry at a low temperature to retain as many nutrients as possible. Any dehydrator will do the job though! Air drying is also a possibility, but our weather here in Maryland is too humid in the summer to make this practical.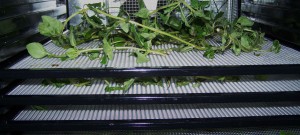 The finished product is beautiful dried oregano for cooking! Store in a sealed container in the dark if possible!!
Enjoy!
– Barbara Wagner