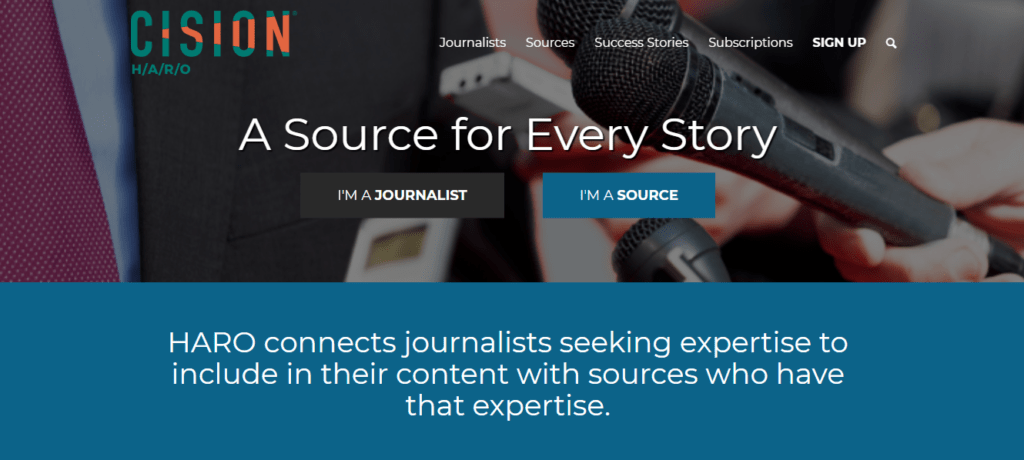 This week is flying by! And I mean flying! But I've been checking things off of my to-do list and making strides towards this year's goals – so I feel like it's been an extremely productive week! And I hope it's been the same for you!
Did you have a moment to read or watch Jennifer McGinley's interview on "What Do Businesses Need to Know Right Now"? She's a powerhouse when it comes to PR and has some great tips for everyone.
It also got me thinking about a fantastic resource for DIY PR! (Yes, there are DIY opportunities for you to get yourself "out there" in the media and share your expertise!) One of the best ones is…HARO! Have you heard of it?
HARO stands for "Help a Reporter Out" – and they bill themselves as the "most popular sourcing service in the English-speaking world, connecting journalists and bloggers with relevant expert sources to meet journalists' demanding deadlines and enable brands to tell their stories."
HARO has over 75,000 reporters and bloggers who use their service to find experts just like you to pitch story ideas. It's super simple to register (only takes about a minute), and then you will receive three emails each day, Monday through Friday at 5:35 a.m., 12:35 p.m., and 5:35 p.m. EST, with requests from reporters and media outlets worldwide.
After that, all you need to do is scan the emails, and if you're knowledgeable about any of the topics, answer the reporter directly through the anonymous @helpareporter.net email address provided at the beginning of the source request. (Please be sure to read all of the rules that HARO has set up for sources so that this continues to be a great resource for all of us!)
And there you have it! DIY PR!
I'd love to know if you've used HARO in the past, and how it worked for you? (If you've got a link to a story that came about via HARO – send me the link! It's wonderful to see success stories!) And if you're signing up today – please be sure to share when one of your pitches is accepted!
Please comment below. I would love to hear from you.