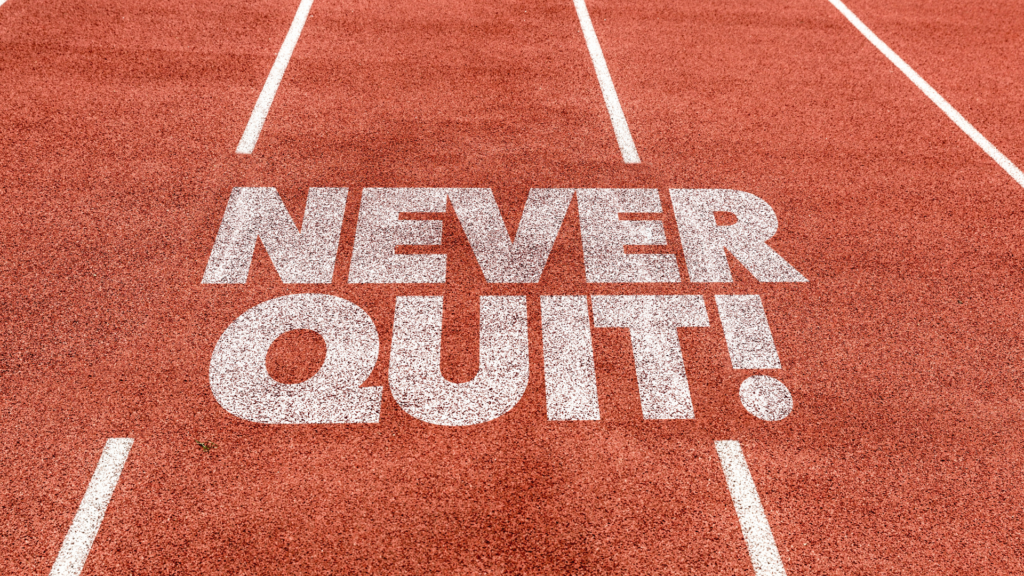 Who can relate to this scenario?
You start your business, and things are really clicking along. You've got new clients, and they're referring you to others, and your business is growing. There's money coming in. You've established some systems and processes to help make things go a little smoother. You've even set some big goals for yourself that will get you to that next level.
And then a client calls and says they need to go in a different direction.
Or your finances take a hit due to a few unexpected – and rather large – expenditures.
Or one of your processes let you down, and you missed a crucial step for a client – and now the client is mad.
And all you can think is: Maybe it's time I quit trying to run my own business and go back to life working for someone else.
We've ALL felt this way.
We've all had days when we've wanted to quit – me included.
But I can't help but think of the advice that Nastia Liukin, American Olympic Gymnast, shared: "Never quit on a bad day."
Nastia was coached by her parents, and they always told her that she could never quit gymnastics when she was having a bad day. If she went to the gym or a competition and had a great day and still did not wish to continue, then she could leave the sport.
But she couldn't quit on a bad day.
And neither can you.
As an entrepreneur, it's normal to feel like quitting every single day – especially on those not-so-hot days. But if you give up on your worst day, you'll never know if you could have turned things around, solved the problem at hand, and created a better outcome.
You will not have learned anything from your experience.
And your business is all about learning…and growing, innovating, and improving.
It's not about quitting.
Because the things that made you want to take that big step to create your own business are the very same things that will help you turn a bad day around. They're the things that will keep moving you forward.
So, no quitting on a bad day, alright? And if you're feeling like you're ready to throw in the towel – know that you can always reach out to me.
Please comment below. I would love to hear from you.