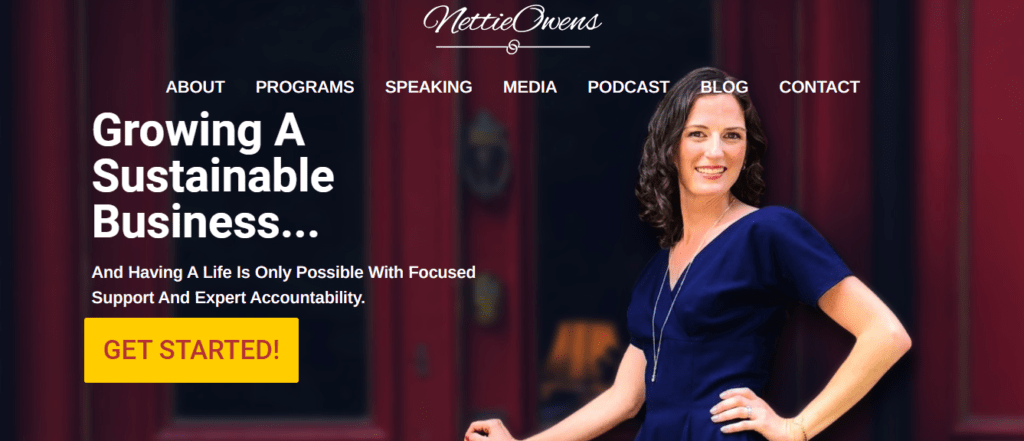 Guess what? Guess what? (Yes, I'm a little excited!) I'm here to tell you that…I've got a NEW WEBSITE!
WOOHOO!!
After months of work, it's time to officially reveal the new NettieOwens.com website!
A few of you may have gotten a sneak peek at it (as it's been live for a few weeks now) – but today's the official unveiling! And I'm thrilled to share it with you!
Why do I love it so much? Well, I love how easy it is to navigate! You can see ALL of the current Momentum Programs, check out my latest blogs, catch up on media citings, and listen to all of the most recent interviews from "What Businesses Need to Know Right Now."
But most of all – I built it with you in mind. I wanted it to be a place where you have easy access to the things that are helping you. And I hope you love it as much as I do!
Head on over and take a look – and send me a note letting me know what you think! (All you need to do is reply to this email!)
And thanks again for checking it out! I can't wait to hear your thoughts!