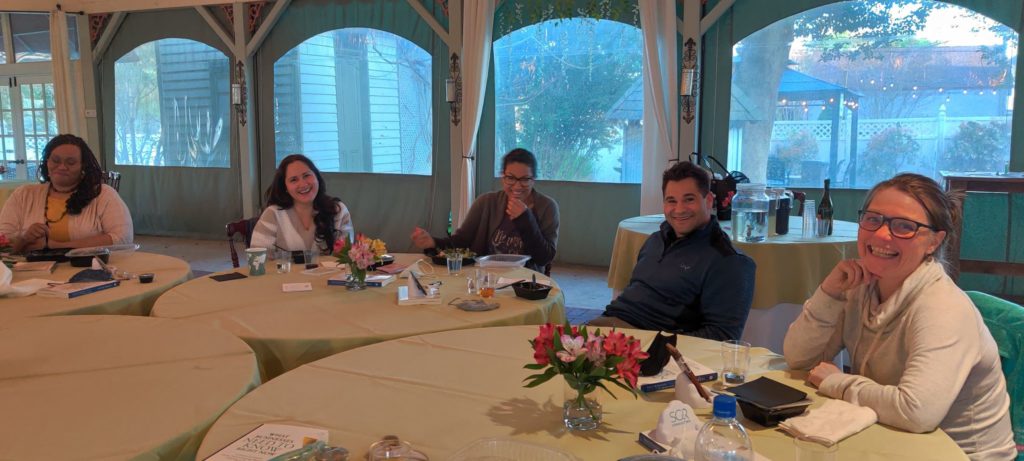 Can I tell you something – and yes, it may come off as a bit of a brag – but I've always thought that Momentum Live was pretty darn good!
No…I thought it was REALLY good.
Since its inception, I've always put my heart and soul into it. I've always wanted it to truly deliver what you want and what you need.
And I'm so happy to say that, based on the feedback you've given in the past, it's always exceeded your expectations.
"Dana Moore, Spiritual Leadership and Development Coach, said, "I had a breakthrough I was not expecting. Being in company with business leaders who were seeing and hearing me, I created a program that brought my gifts into full alignment. Even though the pandemic, my business has grown."
But, remember when I told you that I'm an overachiever in my "When Failure Is Not an Option" blog…well, nothing's changed. I still am.
So, the overachiever in me got to thinking, "What can I do to make Momentum Live" better?
Because good is good, but who doesn't want better?
I sure do – and I'm sure you do, too!
And that brings me to Momentum Live Virtual 2021 – because it's truly BETTER!
I've spent hours upon hours making this year's virtual event better than you can even imagine.
Here are just a few of the things I'm loving:
Speed Networking
Standup Comedy at the kick-off event (Yes, there is fun built into this event!)
Amazing guest speakers with Victoria Whitfield and Brian Rassi
Time built in to connect with your vision and reflect on obstacles, goals, and strategy
IMPLEMENTATION time – you're not just going to leave with a head full of great ideas, but you've got actual time to implement – and collaborate with those around you
80% off the ticket price! One of our generous sponsors has gifted everyone on this list a coupon for 80% off (don't worry, if you already registered I've got you covered!) Just use the code ALLIN to register for only $199 today!
Plus…a few surprises!
If you had yourself as a maybe, there's still time to get registered! Pick a day (April 28th, 29th, or 30th) and come join us! I guarantee you're going to get what you want and what you need…because this isn't just good – in fact, it's not even better – but it's the BESTMomentum Live yet!
Please comment below. I would love to hear from you.