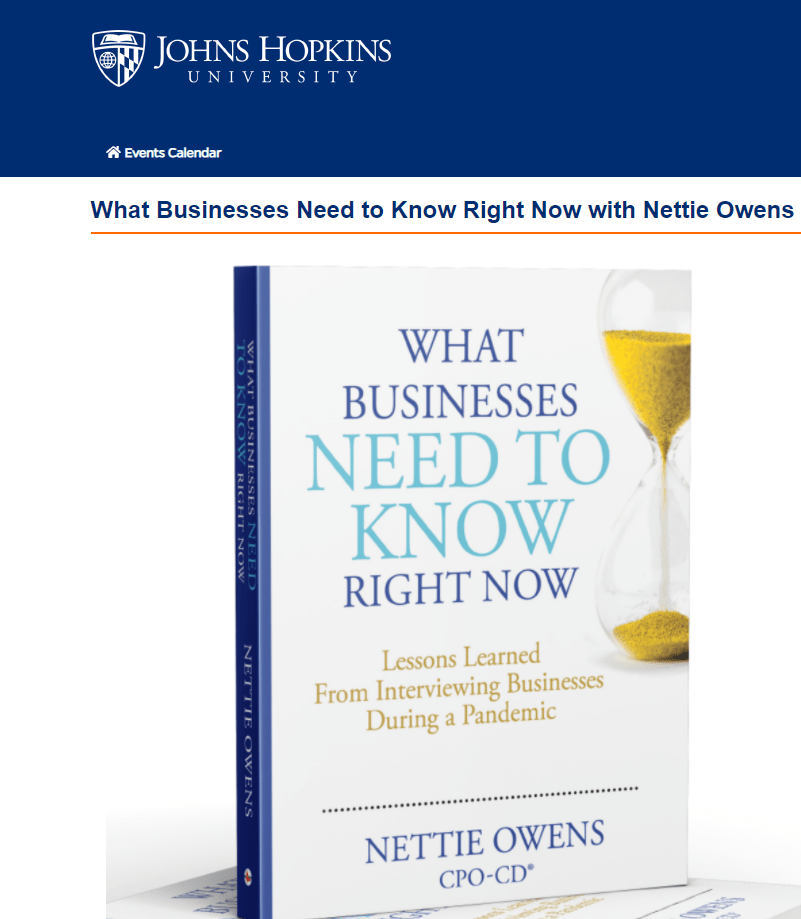 While I may be busy putting the final touches on Volume 2 of "What Businesses Need to Know Right Now," – I could not be more thrilled that Johns Hopkins University has invited me to discuss Volume 1.
On Friday, October 15th at 12 NOON ET, I will be sharing much of the great advice that came from interviewing over 40 experts during the pandemic. This book covers strategy, diversity, finance, communication, mindset, and more! And with so many experts contributing, it contains knowledge that was not only useful during the first six months of the pandemic but is essential now, too.
This event will take place via Zoom, and you can register by going to: https://events.jhu.edu/form/nettieowens
Please comment below. I would love to hear from you.