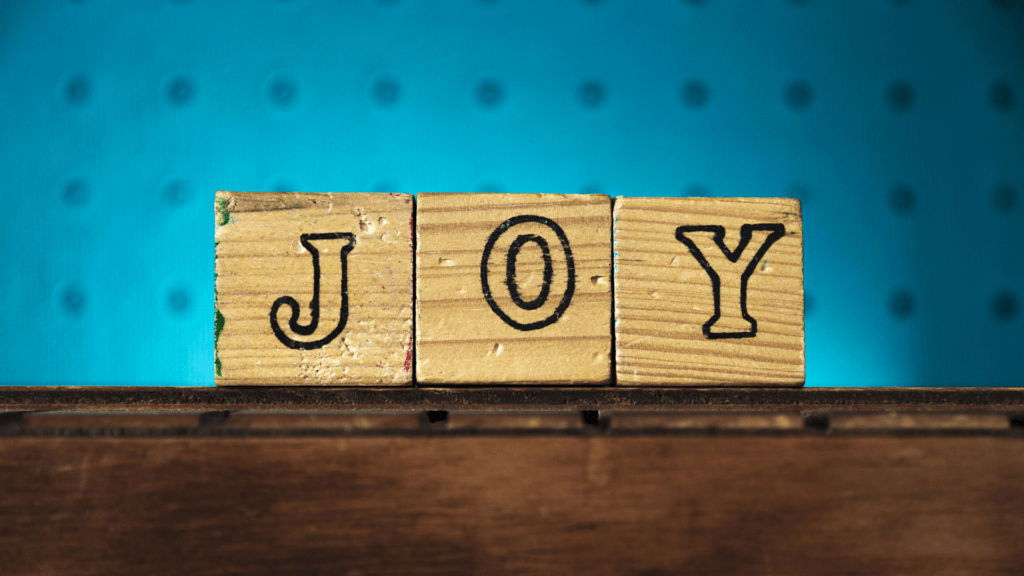 The dictionary defines joy as:
joy
/joi/
noun
a feeling of great pleasure and happiness.
The December holiday season is all about joy. In fact, you probably work really hard to make sure it's filled with joy. You shop for just the right presents. You bake special treats that only come around this time of the year. You decorate your home to make it festive and cheery.
Joy seems to be everywhere.
But do you create joy in your business?
"Oh, Nettie…I don't want to think about creating joy in my business right now. I want cookies, eggnog, and my pajama pants."
I hear you…really I do. But if you're working so hard to bring joy to your life outside of work – why shouldn't you have it with your business, too?
Yes, business is hard work. And at times, you're probably going "Mach 2 with your hair on fire." (Can you name the movie that quote is from?) And it's stressful and, dare I say it…probably not much fun – let alone joyous.
But it can be.
If we make it that way.
I was reading an article in Success entitled: 13 Practical Ways to Find Joy in Your Work, and the list has some crucial things that we need to remind ourselves of – especially as we get ready to say goodbye to 2020 and all of the challenges it brought.
I particularly like #11 on the list – "List 5 Big Wins." And I want to share my five with you – and hope you'll do the same.
My clients and my family are all healthy. With a year like this one, that is a BIG win!
We have engaged with a publishing company to release our first volume of What Businesses Need to Know Right Now in April 2021
We held Momentum Live in March and October and will be on track for April 2021 – bringing amazing entrepreneurs together to strategically plan, network, mastermind, and implement for 3 days.
We launched The Productive Profits Program in the middle of the uncertainty of the year – and filled 3 rounds. (The next one begins January 11.)
We will finish 2020 with our strongest year yet after 16 years in business!
So, how about it? 5 Big wins from 2020? What are they? (hit reply and let me know!)