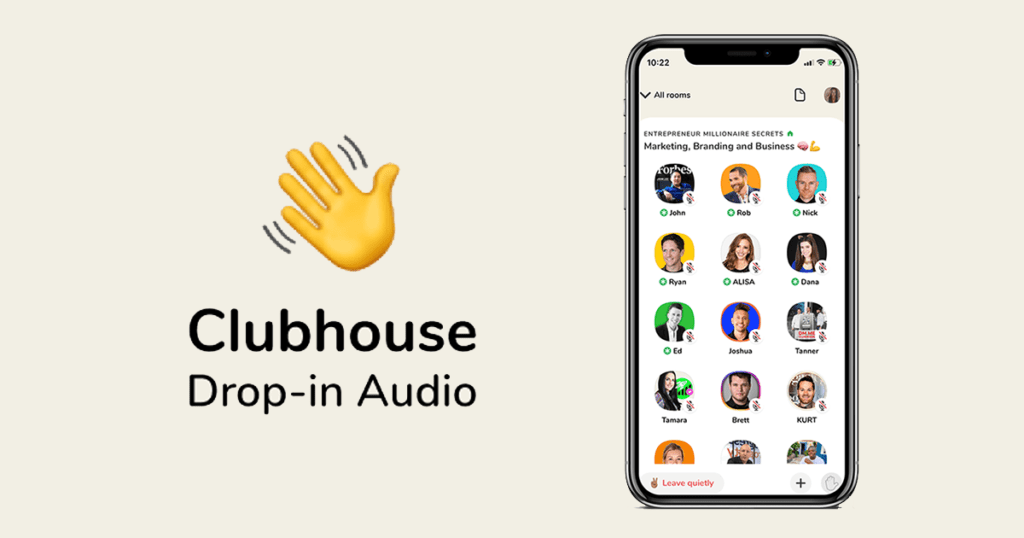 So…who's joined the Club – Clubhouse, that is?
It's the newest social media app (came out in November 2020) – and it's audio only! And it's super interesting!
First off, you have to be invited from an existing Clubhouse user to "get in." (And if you need an invite – let me know! I may be able to invite a few people!) And…it's only an Apple app right now. (Although they have indicated that they are working on an Android app.)
But the really cool thing is how many business "rooms" you can find on the app – from startups to lead generation to pitching to engaging with your audience. It's fascinating!
If you're new to Clubhouse or yet to check it out, Martha Krejci has put together a video entitled: Easy Clubhouse Basics (So You Don't Look Like a Doofus) – and I love it because she covers everything – and, as the title says – she ensures you won't look like a rookie when you join!
Of course, if you're looking for some friendly rooms to start in on Clubhouse – come join me Wednesdays at 1 pm EST for the "What Businesses Need to Know About…" room – where we cover a new topic each week and have some great experts to share their knowledge and thoughts with you. Or, on Friday mornings at 9 am EST, there's the "Leads, Marketing, Sales Hot Seat Clinic" – and you'll see lots of people you know in this room, too!
You can find me on Clubhouse by searching for: @nettieowens
Come check it out! Click here for MY notes on using ClubHouse effectively.
Please comment below. I would love to hear from you.