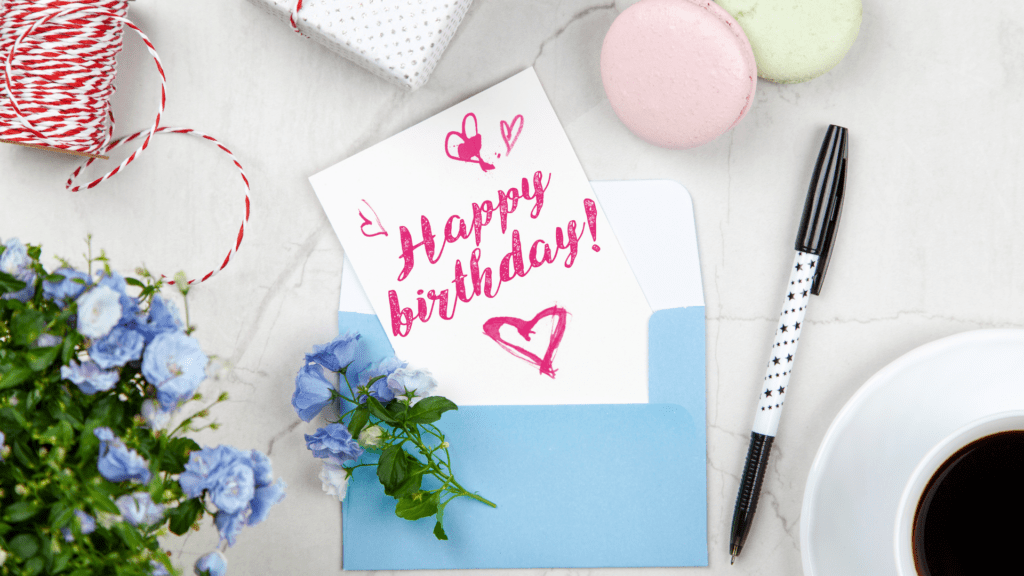 Well, today is a BIG day…it's MY BIRTHDAY!
Yes, I am one of those crazy people that LOVES my birthday. I know you may be reading that and gag as you dread the reminder that you are one year older. But after a year and a half like we have had, with more adaptation in the months ahead required, I am feeling incredibly grateful to celebrate another birthday.
And I've got to say; I really enjoy my birthday.
Today on my morning walk, I pondered why.
For me, the reasoning comes down to words.
I "enjoy" it.
If you break down the word to its roots, you get "in joy" as in "within joy". To me, this means being within the joyful state or being within delight.
"I feel present on my birthday and aware of the good feelings and delight of the day."
So often, when a birthday comes around, people ask you what you want – and you may think it's a bit tacky to ask or that people should "just know" – but this isn't always the case. In fact, after a birthday debacle a couple of years ago, I learned that it's important to ask for what delights you because people want to see you happy (they just don't always know how to help you get there).
My most favorite birthdays revolve around receiving in my love language. (If you haven't figured out your love language(s) – be sure to click that link!)
I happen to have two love languages, and they are:
* Acts of Service
* Words of Affirmation
Birthdays filled with notes to me, cards, letters, and well-wishes warm me from the inside out. And, while I like birthday cake, it's the act of making the cake for me that lights me up.
One of my favorite acts of service is the Momentum Live event.
With Monica's help, I put together a scrapbook that I would like to share with you – and for my birthday, you can help me celebrate by sharing YOUR favorite moments from your own Momentum Live experience. If you have never been, that is okay – check out the slide show and share with me what delights you about what you see.
So yes, please hit that reply button after you've checked out the scrapbook and let me know what brought a smile to your face!
Please comment below. I would love to hear from you.