"Having a family is the promise to be a witness to the mundane moments someone's whole life." – Alicia McDowell
On March 21, I invited Alicia McDowell, Executive Director of Araminta Freedom Initiative, to share with the community what her organization is doing to support survivors of human trafficking.  Ms. McDowell acknowledged the darkness of the topic but offered light and hope beginning with raising awareness of those in our community who need support but in many cases are invisible.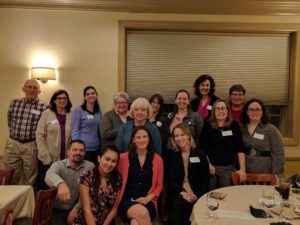 Sixteen of us gathered to be awakened to human trafficking and specifically the sex trafficking that is happening in Baltimore and in our neighborhoods.  There is a light at the end of the tunnel, Araminta wants to put themselves out of business.  The organization partnered with State Department of Education 2016-2017 to train 4000 educators.  Their goal is to "awaken, equip, and mobilize" our community.
I was asked why I decided to involve myself with efforts to stop human trafficking.  I hear the question as, "What does slavery have to do with organizing your life?"  On the surface, nothing.  However, it is Sappari's mission and my mission to empower people to take control of their lives and to live more purposefully.  For a person who is being trafficked, that control has been stripped from them and Araminta is there to give it back.  On the other hand, we, who are witness to this act, through learning more about it can be empowered to live our purpose and support others in need.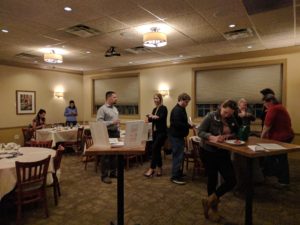 "Those who have the privilege to know have the duty to act." Albert Einstein
I encourage you to invite Alicia McDowell to your organization.   She offers presentations to any community organization that wants to focus on supporting children including schools, businesses, places of worship and community groups.  The change that is coming will come from individuals like yourself who become aware of the problem and offer to help.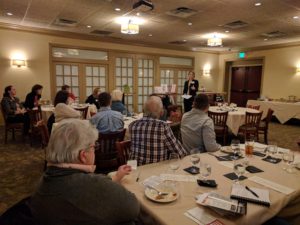 Here are a few points I took from last night:
"Having a family is the promise to be a witness to the mundane moments of someone's whole life."  Araminta has determined that they will be that family to those who have survived being trafficked.  Some of their volunteers help survivors learn to cook, balance their checkbook or share a holiday meal.

In the entire United States, there are only 200 dedicated beds within foster care system dedicated to children who have been trafficked for sex.  Within a 6 hour radius of Baltimore, which is a hub of sex trafficking in the United States, there are only 4 beds located in Pennsylvania for these children.  In one year the Maryland Human Trafficking Task Force served 124 children in Maryland. How many more are left without hope?

Currently, Araminta is serving 30 women and girls through their volunteer programs.  Araminta wants to bring that number to ZERO by mobilizing an educated community to stop human trafficking before it event begins.  

Araminta is one of five organizations in the USA that are using the Open Table concept to support survivors. In doing so they help individuals rediscover who they are.  It is an identity greater than being a victim of trafficking.

Araminta is looking to open the first Maryland girls home for kids who have been human trafficked – there is currently a boys' home being opened in North Carolina

Men can help, too! By providing a model of healthy relationships, help moving, security at events, attendance at Open Table, and public speaking.

85% of all Araminta's funding comes from the COMMUNITY – small donation given by thousands of individuals each month, can make a huge difference in the lives of survivors and will help sustain the consistency of Araminta's services in their lives.

Slavery is happening in the US and it is happening worldwide.  In most of the cases that Araminta sees, poverty and addiction in the family leads to family members to use their children to get the resources they need.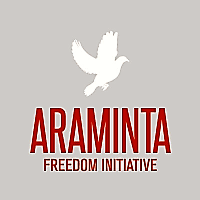 If you want to support the efforts to end human trafficking here is what you can do:
Become a volunteer – even your crocheting skills or other unique abilities could help!
Participate in the May 13 2017 Race Against Traffic

Report suspected trafficking – Call the National Human Trafficking Resource Center hotline – 1-888-3737-888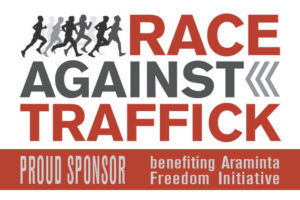 Thank you to Fazinni's Taverna and each person who spread the word and raised awareness to make the March 21 Fundraiser for Araminta Freedom Initiative a success.