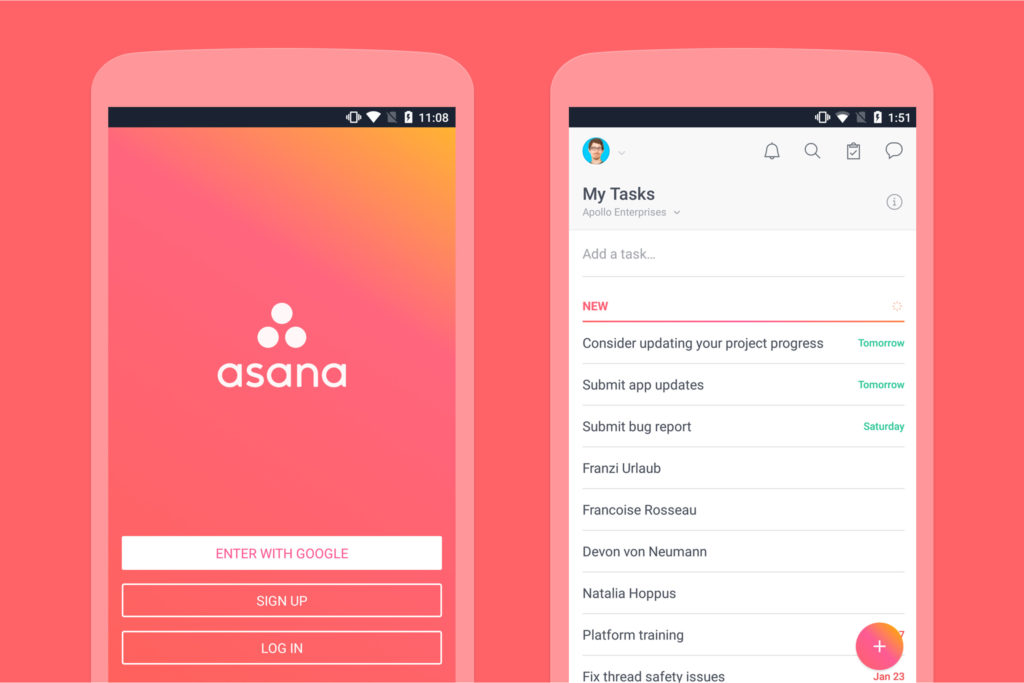 Let me know if this sounds all too familiar…
· Endless emails and text messages sent back and forth as you attempt to get projects and tasks completed
· Spreadsheets upon spreadsheets to try and keep you and your team organized
· Tasks falling through the cracks or never getting off the ground at all
· Customers and clients who are a little "salty" because you missed a deadline or forgot to get back to them
If you're sheepishly nodding "yes" to some (or all) of these things, then you need some help – and I'm not talking about more emails, another team member, or the creation of the ultimate spreadsheet.
You need a project management tool.
I can't imagine life without one – and that's why I started using Asana with my team.
It keeps us all on the same page.
Everyone knows their tasks and responsibilities.
We can use it to communicate with one another.
It's an essential part of our team.
There's a reason that Asana's slogan is: "Work works better with Asana" – because it's TRUE!
They have several different pricing structures – although you may be pleasantly surprised that the free version is just what you need!
If you've got your systems and processes in place and you want to move away from emails and spreadsheets and a hodgepodge of tools that aren't getting the job done – then be sure to check out Asana! (And no…I'm not a paid spokesperson – just a business owner who loves the features and what it's done for my team!)
Not sure where to start? This tutorial from Vicky Brown – The Leaders Journey, should give you a great jumping-off point.
Please comment below. I would love to hear from you.